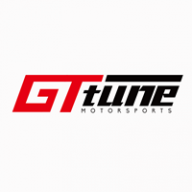 Joined

May 12, 2016
Messages
Reaction score

173
Location
Website
Car(s)

civic 1.5t, EVO9, RS4, GTR R35
GT TUNE finally get 311.7 HP for 10th Civic 1.5T.
What have been upgrade:
Owen custom made Turbo - sent stock turbo to UK and design new core.
Custom connecting rod from R & R.
The main reason not change to forge piston as we tested stock piston look like still can handle this kind of house power. However stock connecting rod must change. The stock connecting rod can handle about 1.7 bar ( 25-26 psi), if more than that very possible will be bent.
The dyno we tested @ 2 bar (29 psi). Will try more after change 4 bar MAP sensor.