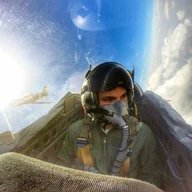 First Name

Douglas
Joined

Dec 17, 2018
Messages
Reaction score

4
Location
Car(s)

2017 Honda Civic Sport 2.0 L4 GAS
Hello guys,
This is my 2017 Honda Civic Sport with 6-speed manual transmission.
Here in Brazil we have four trim options: Sport, EX, EX-L and Touring.
Sport, EX and EX-L come with 2.0L engine. Touring uses the new 1.5L Turbo.
Only Sport (the Brazil's entry trim level) can come with the 6-speed manual transmission.
Just added Morimoto XB35 4500K on low beams and Nokya 2500K on high beams and fog lights.
The black front grill and dark rims are OEM on our Sport trim level.
Tint is about 35% and came as gift from the dealer, but here in Brazil we consider darker levels to avoid the sun and robbers. This is something I'm thinking of change soon. I'm also thinking on 18" wheels and Eibach...
As curiosity, the MSRP of Sport trim is R$ 92,600 (versus $21,150 in US)
Minimum Wage is R$ 4.54/hour (versus $8.46 - on Florida)
One Big Mac here costs R$ 16.90 (versus $5.50)
One gallon of gasoline costs R$ 15.50 (versus $2.02)
Meanwhile a Florida citzen making a minimum wage has to work 2,500 hours to buy a 2019 Civic Sport, a São Paulo citzen has to work 20,400...
Hope you like it!
(I apologize for errors of spelling and textual concordance that may have occurred!)