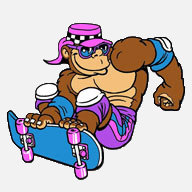 First Name

Buck
Joined

Sep 11, 2019
Messages
Reaction score

3
Location
Car(s)

2018 Civic EX

Hey guys, I've been lurking here for a couple weeks now. I'm considering trading in my 2011 Nissan Xterra Pro-4x for an EX Hatchback (2017 or 2018). We have a 4 year old and a 4 month old. So one forward facing car seat and then a base with rear facing seat. I'm not too concerned with the seat fitting but rather or not that I'll miss the extra cargo space of the Xterra.

All I know is I haven't put it in 4WD in forever. Sure it's fun to go wheel once in awhile (live in SoCal) but the reality is I hardly ever do so. The mountains are about 2 hours away and it makes for an awfully long day in the vehicle. Might be time to downsize.

Anyone else been in a similar situation? Did you miss the space of the larger vehicle? The last Civic I had was back in 2000, 4 door Value Package. Prior to that I had a 1995 Sedan. This was way before I had kids though. I test drove a 2018 EX Hatchback last weekend and was pretty impressed.

Decisions....