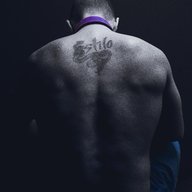 First Name

Estilo
Joined

Nov 14, 2019
Threads
Messages
Reaction score

144
Location
Website
Car(s)

Honda Civic Si 2020, BMW 528i 2000

Where to begin?
I can't believe I am actually driving a Civic again. A 2020 Si Coupe at that! I said I would never get a Honda after my 1996 Red Coupe was stolen from me at some mall in PA back in 2014. That 96 Civic was passed down to me and was in my family since 97. Not only did it get us through tough times and such, it was put together by my father and I after it was nearly totaled. When I saw the car, stripped at the scrap yard, my dad and I looked back and let it go for good. We had no way of restoring it again...as much as we wanted to. I got myself a 2000 BMW 528i a few years prior, which became my one and only till recently.
Fast forward to a October 2019. I had to retire the BMW and search for something again (323k miles). It will be restored eventually, but for now it is sitting in my family's garage.
Great, I caught the Honda itch, after telling myself I wouldn't ever get one again. Didn't matter really, I wouldn't stop researching about the previous gens (8th 9th & 10th) and so it began!
I came across quite a few used dealerships, Carvana and a bunch of online "maybes". Here I am searching all day and night for a damn Civic! It had to be an Si no less. I kept seeing lots of Black & White ones with a few Blues and Greys. Then I saw a 2015 Si, Red. Well damn, it hit home right there! I had to go see it. Took my gf (Crazy knowledgeable about cars and drives a pretty sweet ride/s) with me to see and evaluate everything.
1st Civic
- 2015 Si Red
Was a no go. First thing that we noticed was the Nissan Rims! wtf? So many mishaps with that one, I'm just gonna keep it short and say it was a flop. Couldn't even test drive it.
2nd Civic
- 2017 Si (Or was it?) Red.
We get to the used dealership, and it was pretty chill inside. The dealer came and sat us down before taking us on a test drive. Immediately felt the underpower of the car. Didn't feel quite right at all, but the interior and everything else was looking descent still. Upon getting inside, he presents us with the carfax. My girl looked over it and noticed a major accident that the guy tried to pass off as small. I then check the Vin and I shit you not...it was an EX-T! Yea no go for this one...
3rd Civic
- 2019 Si Black @ Honda Dealership
Right after the 2nd Civic we went to the dealer ship to check out this preowned 2019 Si. The one manager there came to us right away to help us out. Pointed us to the preowned department, but not before telling us "You go check out that used 19, but then you come back here and I am gonna get you into a 2020 for a similar price". Laughed in my head and walked off to see the 2019. Very short lived, since they didn't have it. Old listing on the site which was not updated. Awesome!
Mr Manager comes to us once again and gets one of the dealers to show us the 2020 Si (The type R was boss!) She really worked with us and we went out for a test drive. Here I am, not planning to buy a new car, BUT I was not leaving without test driving it. They brought out the Blue Si and I was blown the hell away immediately! Looks like I was shopping for a new car after all

Once we got back to the office, it was time to talk details. In short, I got it for $25,500 out the door. Not only that...I was getting the RED 2020 Si Coupe! The only one left in the lot. FACK!

When I saw them pulling up with the car, 7 miles only, red...freaking RED man. Hit home hard! I couldn't believe that I was a new owner of a Civic once again. Thoughts about the old 96 came back and the only word to mind was redemption....the second I placed my hands on that steering wheel, I was the happiest person in the world. My pops got to check the car out that night and that is when he said this to me:
"Man, that day when I saw that little Civic, stripped and I couldn't do nothing about it, I looked back one more time, and felt like I wanted to cry.
The memories of you and your brother in the car when we took those long trips, and everything else that car helped us get through.
Now here you are with this new one...it's more than just a car"

I hope to hear some stories from you all.
This forum has been very helpful to me already.
Thank you
Estilo