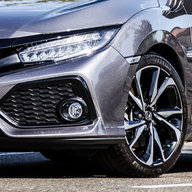 First Name

Brandon
Joined

Jan 15, 2018
Threads
Messages
Reaction score

306
Location
Vehicle(s)

1999 Honda Civic EX, 2019 Honda Civic Si

No, it's the same. Maybe a little more potent. Read this article to get a better idea of what is going on:

https://grassrootsmotorsports.com/articles/fuel-tips-adding-additives/

I MAY still have the old charts I had kicking around somewhere, but good luck finding them. My goal was that I had an ECU for my VW Passat that was tuned for 93, and all I can buy in my area is 91. I ended up trading a guy for his 91 tuned ECU, which was lucky, because you need to mix up GALLONS of this stuff to make any meaningful difference in Octane rating. I wasn't willing to pay $30-40 a tank just to get the power that ECU was rated for…

A single quart bottle simply can't do what they want to make you think it can.
Okay, but did you also read the comments section? Somebody states this:
I have always liked the Torco booster, its one of the few that has actually hit what 98 pump and 103 race gas can do. Gets spendy to use all the time though.
I don't know if that's a different product (like if booster is different than accelerator), but given that this isn't just an $8 booster this also might be more legitimate than just a 1/10th octane boost.
But yes, I may need to use more than ten ounces to achieve the rating. It would be much better if California just allowed for 93 octane.