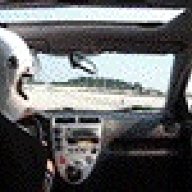 Joined

Apr 1, 2017
Messages
Reaction score

1,211
Location
Car(s)

'17 Civic Sport Touring Hatch; '17 CR-V EX. Formerly '02 EP3.

Got my snow tire setup. 16" Blizzak WS90s on plain black steelies. Curious to see how much of a difference actual snow tires make. I've lived most of my life in upstate NY, and besides having an AWD SUV for one winter, I've managed to get around mostly OK with FWD cars on all-seasons (I've only driven this Civic in the snow a couple times, not even deep snow, but the factory Sport tires suuuuck in snow). But now I'm working on a steep hill and don't feel like clenching my butthole and being paranoid about sliding down the hill or struggling to get up it, every time I go to and from work. Lol.
If you're like me, you'll love 'em, and you'll never want to be without a winter set again.
I'll give an anecdote: When I went back to my parents' home for winter break, it snowed close to a foot every day for a week. Their driveway, although it's paved and not more than 15 yards long, is sloped up to the house at maybe a 17-20-degree angle.
To get their Camry with all-season tires up the driveway when it's snowy, it needs a running start from across the street so that it could reach the top before the tires lose too much traction. To get my manual-shift EP3 on winter tires up the driveway, all I needed to do was start normally at the bottom, slip the clutch a little at first, and then the car walks itself calmly up the driveway with almost zero wheelspin.
They also make a big difference when stopping and steering, and those will keep you out of trouble as much as anything else.