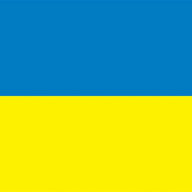 First Name

John
Joined

Jul 12, 2022
Threads
Messages
Reaction score

82
Location
Vehicle(s)

2018 Civic EX, 2022 Honda Navi
Build Thread

TLDR: TSP assured me item was in stock and ready to ship. It wasn't. Said it would meet a deadline. It didn't. Charged me restocking and shipping fee to send back half an order (on top of what I paid UPS for initial shipping and return shipping). Blamed me and tried claiming "they lost money".
I contacted
@Two Step Performance
about their big brake kit for the 2016+ Civic on August 29th. I asked if the item was in stock and ready to ship. I was told the item was not in their warehouse, but that it would ship from the supplier and was in stock. I made it clear that I needed the item before September 17th. That way I could get them installed before a show that day. I was again assured that they were in stock and should arrive in plenty of time.
I placed the order feeling assured that the items would arrive on time, and that I would have time to install them before the 17th. I also paid for shipping because it was the only option (despite the "All orders over $X ship free claim). I was later told that some items don't ship free and that I should've read the fine print on some page that doesn't appear at any point during the ordering process.
On September 7th, I received a "the last item in your order has been delivered" email. When I opened the package, I received everything with the exception of the rotors. I contacted UPS to see if the rotors were in a second box. They weren't. I then reached out to TSP and asked where my rotors were. The next day I was told the rotors would ship on September 19th. Which means I likely wouldn't receive them until the 20th at the absolute earliest and the 23rd if I'm realistic (CA -> MI).
I informed TSP that this a pretty drastic difference from what I was originally told. They told me that they could maybe speed up the process, but the parts would still not make it in time. They also tried pawning it off on their "
**Please note, these kits are built to order and there may be a short delay before your order ships. The lead time varies but often ranges between 3-5 business days.**" policy. Well sorry, but 3-5 business days isn't the same as August 29th to September 20th and it isn't "in stock" (giving them the benefit of the doubt, 15 business days but really more like 18-19).

I asked to start a return, because at this point there was no point in waiting for the parts. They told me they would do a return, but that I should wait until the rotors arrive. Oh good, I've already paid $150 to have a partial order shipped to me. Let me sit and wait so that I can pay even more to ship everything back. After a week or so of constantly asking for updates on if the rotors has been returned to vendor so I could ship what I received back, I reached out to Fast Brakes (the supplier). They confirmed that they had already told TSP the rotors were being routed back and to start the return. TSP just hadn't bothered to tell me.

So I scheduled a pickup and paid UPS $80 to ship the half kit back to Fast Brakes. TSP eventually gave me my refund. However they decided that they were going to take out a restocking fee and a shipping fee. They tried justifying it like this:

Two Step Performance said:

We try very hard to avoid restocking fees if at all possible. These fees cover our expenses and seeing as we have lost money on this as well, I can't really make those fees go away as much as I would like to.
Coincidentally, this "shipping fee" is the exact amount they're trying to short me on my refund. Restocking fee? You lied about if an item was in stock, you never possessed it to begin with, and then you have the audacity to charge me a restocking fee? You charge me a shipping fee despite me paying all the shipping costs only to receive a partial order because, again, you lied. I sent them a screenshot of what the order costs $1199.99 - $119.99 (military discount). Ironically, now the site wants to offer me free shipping on the item that was deemed not eligible. So you would think I would be getting my $1080 refund, but I'm only receiving $1015 because of some "shipping fee". Why am I pissed about a $65 difference? Because I was lied to, blamed, and set fire to $150+80 in shipping costs.

DO NOT DO BUSINESS WITH THESE CLOWNS. They do not know their own inventory. They will lie to you. They will shirk responsibility. They will try to duck and dodge any accountability. If any of you doubt me, I will be happy to provide email after email showing their tactics.
Last edited: