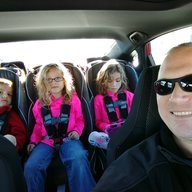 First Name

Charles
Joined

Nov 3, 2017
Messages
Reaction score

3,346
Location
Car(s)

'14 Odyssey EX-L '18 Civic SI Sedan '94 300zx twin turbo 2001 Ford F-150 Sport
Vehicle Showcase

Wow that's impressive, after reading through these forums I think you're one of the few people to have run an aggressive map for an extended time without any issues. Going to order a ktuner from TSP tonight, most likely going to stay in map 2 to be on the safer side for daily driving and map 3 when I really wanna give it to her.

Do you have any other tips on how to be conservative with the clutch? Also, revhang is a debated quite a bit, I don't really have an issue with it as some other users do but I do want to see what its like driving with it off. Do you have it disabled or leave it as is for the time your cars been tuned?
Rev hang has always been disabled on any tune I've done. The heavy 2 piece flywheel tends to make revs drop slow as it is... the slow throttle close for emissions that makes up what we can do to minimize 'rev hang' helps. Even with it disabled, it's pretty easy to shift so fast that your revs aren't matched when upshifting. I tend to skip gears a lot when I drive... so it's just that much worse.
I don't know that I'm an unusual case regarding not getting my clutch changed. I think there's
far
more people on their stock clutches with basemaps or even this tune.
My driving style with the Civic is the same as with my Z... or with any other manual car I've had... whether it's an NA or a turbo. When I want to accelerate hard, I downshift and use the upper 1/2 of the RPM range... where the power is made. I don't try to accelerate hard at low RPMs. That's just for cruising. Now I'll regularly drive geared very high at low RPMs... shifting early in the realm of 6 mph for 2nd (it will idle and move itself at 3 and 6 in 1st and 2nd respectively)... 15 mph for 3rd... 20 mph for 4th... 25 mph in 5th... and 35 mph for 6th. Yeah... I'm turning stupid low RPMs and would be in danger of lugging and slipping the clutch if I went and even gave it moderate throttle to build a decent amount of boost at those speeds once I hit the boost threshold. But... poking around in an empty car with 1 passenger on level ground is fine and lets me crack 40 MPGs on my city-ish daily drive if I want to just putt around.
You always can vote with your foot. I can have my instantaneous MPGs hovering between 50-60 around 40 mph in 6th... or shift to 3rd, pull 24.5# of boost and get to the other side of 80 mph quickly. Or... keep it in 6th, give it even just 1/2 throttle... catch a wave of torque that will let it accelerate decently, though no where near as good as downshifting to where the power is... and likely slip the clutch.
I launch the car somewhat aggressively now and then. I've done no lift shifting sparing but now and then just for fun. I
don't
drive it gentle. I do, however... drive it in such a manner to let it be efficient where it should be... and accelerate where it does it best, without putting undue stress on the clutch or the rest of the powertrain. Whether I run it on map 1 or map 3... I still always get to decide what the car does with my right foot. I just don't want to have to push buttons on the steering column to get me, what is normally map 3, which gives 24.5#. If I want less boost... I'll push down on the pedal less. When I floor the car I don't ever want any less than all the car has to offer.