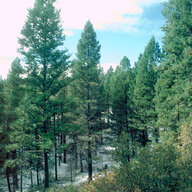 First Name

JT
Joined

Mar 17, 2019
Messages
Reaction score

535
Location
Car(s)

2018 MSM Civic Si

Vehicle: 2018 Civic Si Coupe

Total tuned time: 6 months

Total tuned mileage: 3,000 miles

Tuning device(s) used: Ktuner V1.2

Tunes used: TSP Stage 1 for Si

Fuel used: Chevron and Shell 92 (highest octane offered in Oregon)

Additional engine mods: 27Won CAI, ACT Organic clutch kit, 27Won RMM, Ruthenium HX plugs.

Problems/issues: Clutch slipped the first day I had the tune flashed. I was on the freeway going ~70 and I mashed it in 4th gear on a 90 degree, banked interchange ramp.

After I tuned, I notice I began to have an oil leak that appears to be from the timing chain inspection cover. I doubt it's related to the tune, but it coincidentally started after.

Many, many clutch master cylinder issues that are documented in other threads I've made. Still working that one out, but it's mostly related to the clutch swap instead of the tune.

Driving style: I rail on it constantly. I rarely hit it hard from a dig but we have many, many beautiful and curvy back highways here I hit up all the time. I'm just waiting for my 4th gear to blow up since that's where I spend most of my time.

Tuning experience notes: This was my first experience tuning a car. The cost of entry is very, very low on this platform, especially for Ktuner, for the entire ecosystem and level of community and vendor support you receive.

TSP Stage 1 for Si really, really unlocks the great potential these engines have. At first I was very cautious, watching fuel trims and knock control religiously. I still have tunerview setup to automatically launch on the head unit every ignition cycle so I can watch the readouts for peace of mind. But it's been long enough without a hiccup with regards to the engine I feel comfortable driving the way I want to instead of constantly acting as if I'm driving on glass and watching knock control.

One major downside I've noticed about the V1.2 is the tunerview app for the head unit has many, many bugs. It constantly disconnects and stops reading values from the Ktuner. It frequently will not connect on app launch. And all the time it gets stuck in a loop where it constantly dims the screen and says it's connecting to the ktuner when it's already connected and reading out values. I wish there was a better solution for this, but outside of getting a V2 which has its own display or using a phone or tablet to run it independently of the head unit, I feel there is no real solution.

Additionally, I am very bummed that tunerview won't show knock count. The ktuner software shows it, the V2 shows it. Why can't the 1.2 show it in tunerview?