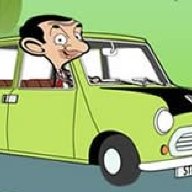 First Name

Geoff
Joined

Aug 27, 2018
Messages
Reaction score

1,475
Location
Car(s)

2018 Honda Civic SI Coupe. . . . . . . .1987 Nissan Maxima Wagon. . . . . . . . . . .1987 Nissan Pulsar NX . . . . . . . . . . . . . . . . . .1987 Nissan Maxima Wagon (2nd Donor Wagon for parts)

Having driven around all Summer with correct tire pressures (as constantly monitored by add-on Direct pressure/temperatureTPMS), this morning, after a cold night, I had one one my tires alarm with low pressure.
Note: The Honda TPMS system was oblivious to this low pressure, and did not give any indication.(as expected)

So a quick trip to Costco, and the friendly tech there, topped up the Nitrogen in all the tires. Had him set all 4 to 36 psi (approx 3 psi high), and I can bleed off the excess if needed one morning when the temperatures are low,

I realize most in here are savvy about Tire Pressures and how they change with temperature, and how you will need to top them up as the temperatures drop... but for anyone that is not aware of this, you might want to check your pressures as winter approaches, and be aware that the Honda INDIRECT TPMS is not going to inform you of this decrease in pressure as ALL the tire pressures will be dropping the same as the colder weather arrives..