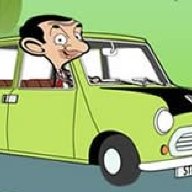 First Name

Geoff
Joined

Aug 27, 2018
Messages
Reaction score

1,475
Location
Car(s)

2018 Honda Civic SI Coupe. . . . . . . .1987 Nissan Maxima Wagon. . . . . . . . . . .1987 Nissan Pulsar NX . . . . . . . . . . . . . . . . . .1987 Nissan Maxima Wagon (2nd Donor Wagon for parts)

Some time ago I came across this great solutions in another forum, and it might be of interest here.

Yes, one solution to a rattle that is "caused" by the "Sub Woofer, is to turn down the bass.

The better option is to track down what is rattling and fix it .. often a very simple fix IF you can find what is rattling. That is the difficult part, especially of it is intermittent and only occurs in certain parts of certain audio.

Note 99% of the time it is not the actual Sub Woofer speaker that is rattling, but rather it is caused by the speaker causing something else to resonate and rattle.

A great solution is to get one of the "Audio Signal Generator" apps, and run on your phone, with its audio over Bluetooth to your audio center.
You can slowly increase the frequency, and typically you will find that the rattle is cause by a resonance, and at a particular frequency. At that frequency, the rattle will be steady, and you can then far more easily track it down, and find what rattling piece of the car you have to hold to stop the rattle. Then it is just a case of putting some padding, or securing that rattling part.

Eventually, you will find them all, at all rattle frequencies, and thereafter NO RATTLE, and you can turn your bass up as much as you want to blow out your ear drums !