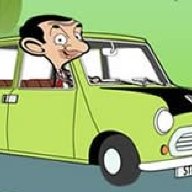 First Name

Geoff
Joined

Aug 27, 2018
Messages
Reaction score

1,492
Location
Car(s)

2018 Honda Civic SI Coupe. . . . . . . .1987 Nissan Maxima Wagon. . . . . . . . . . .1987 Nissan Pulsar NX . . . . . . . . . . . . . . . . . .1987 Nissan Maxima Wagon (2nd Donor Wagon for parts)

can you please link with part number? most of the results are aftermarket or the wrong plastic part. I don't believe they sell the little metal thing by itself. the like dealer price is $400 and change. When I looked some honda dealer parts departments were selling it online for like $350ish
$350 ish new, but some car breakers should have them for far less ... plenty of 2017/2018 Civics get totaled
You might not want to fully disclose under what circumstances the plate fell off..
It should never have just fallen off, and clearly did so because it was not secured correctly after the Dealer did the oil change.
There should be 10 screws holding it on .. these things just do not drop off my themselves, unless they have been installed incorrectly,
And why should you have felt it was necessary to crawl under your car to make sure that the "Professional" Dealer did the job correctly.. it is expected that they should know what they are doing .. they are HONDA TRAINED

Anyway, as far as you are concerned, this "
thing
" dropped off the bottom of your car, shortly after they did the Oil Change .. more than that, you don't need to say any more ... you are not a Honda Mechanic