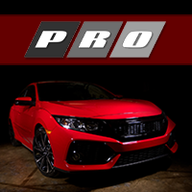 Joined

Jan 29, 2016
Messages
Reaction score

1,106
Location
Website
Car(s)

2017 Civic Si Sedan, 2017 Civic EXT Sedan (manual), 2014 Civic Si Sedan, Others

We have a new type of product available for all you 10th Gen 1.5T modders with manual transmissions!
You might not be aware of this, but you can get a great boost in clutch feel and performance by upgrading just the Clutch Master Cylinder and Clutch Line on your 10th Gen Civic. This new SiriMoto N1 Clutch Master Cylinder Upgrade Kit includes exactly these part and is the ONLY one currently on the market designed specifically for 10th Generation 1.5T Civics (including Si models).
Why would you want one of these? Well, clutch master cylinders (on most newer Hondas and Acuras) have a dampening diaphragm that helps subdue tiny vibrations in the pedal. These vibrations mainly stem from the clutch release bearing when engaging the pressure plate. This diaphragm becomes a problem as it is prone to leaking or even blowing out completely. This can leave you stranded as the master cylinder is no longer able to generate hydraulic pressure to actuate the clutch. In addition, the hydraulic force is not fully transmitted to the clutch fork and thus pressure plate disengagement is compromised.
The SiriMoto N1 Clutch Master Cylinder Upgrade Kit for 1.5T 10th Gen Civics
eliminates the dampening diaphragm, giving you better control and feel, and also removes a big point of failure if you have an upgraded clutch
. It also just makes using your manual transmission that much more fun and engaging.
Product link for more information and to purchase: https://www.procivic.com/p/m/civic/n1-clutch-master-slave-cylinder-upgrade-kit.html
Forum discount is available. PM me if you're interested!
Last edited: