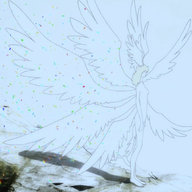 First Name

Marvin
Joined

Dec 27, 2017
Messages
Reaction score

73
Location
Car(s)

2018 Civic Hatchback Sport
Vehicle Showcase

Been wanting to log dates/thoughts when I got my modifications done, so I figured I'd compile what I had so far.
Emblem Plastidip & Decal (Sometime November 2017) // Tint (12/29/17)
-For my first time using plastidip, it was actually pretty good. I later removed it to add glossifier, and it did not come out as good. Slight regret, but oh well.
-Tint is 35% on front driver's and passenger's windows, and 5% limo on rear windows and rear windshield.
-The tint cost me $170, and only goes down to right behind the lower spoiler. The guy said it'd be $70 more if he did the whole thing because of the extra labor. I's only noticeable from the inside and I am happy with it.
-The decal was the first thing I'd ever done to customize a car and I was really excited about it.
Window Visors (1/27/18)
-Easy enough to apply, slightly messed up and had to adjust position, ruining/moving the adhesive a little. Not really noticeable.
-Really glad they haven't flown off
Repaired Scratched Underbody Spoiler (Early February 2018)
-Fucked it up pulling out of my driveway, the shop said they'd repaint it for $100, so I just did it myself.
-Filled out the torn/scraped off plastic with metal wire and paperclay, sanded down, and painted with a touch-up paint pen and a duplicolor clear coat. Came out okay, not quite as glossy as stock, and has a small bump where I didn't sand the clay work down enough.
Tinted Foglights Yellow (2/5/18)
-Used a roll of iJDMtoy yellow vinyl film.
-Cut into circles, applied, then smoothed out, tucking in excess with a card.
Added Red Stripe to Underbody Spoiler/Skirts (2/10/18)
-$4 1/4" pinstriping tape from Autozone, really easy job that imo adds a lot of character
Installed Injen SRI (2/17/18)
-Pretty easy, was just kind of annoying because I didn't know exactly what I was doing.
-As I've heard, it's really just mostly for sound. You can definitely hear the difference with the louder hiss/whirr from the intake/turbo noise.
Installed Type R Wing (3/9/18)
​
-Painted the same day I received it at a local body shop. Cost $300, took one day.
-Install was easy enough, only had one issue when one rivet nut broke, so we replaced it.
-I haven't had flex issues at highway speeds, at least not that I can notice.
Installed GReddy Exhaust (3/12/18)
​
-Sorry bout the dirt lol, it rained recently and left an asston of dirt and dust on my car, esp the back. Haven't had the time to clean it off.
-Install was relatively easy, just a lack of proper equipment made it hard. (We had to borrow an extra jack and some jack stands, and a breaker bar/impact wrench would've been helpful.)
-Sounds great.
Installed Hondata +6 Tune (3/27/18)
​
-[No images]
-Feels amazing compared to stock.

Installed Si Rear Sway Bar (3/29/18)
​
-[No images]
-Fairly noticeable difference in turning, I definitely feel a little more planted.
-Probably safer than the Type R or other aftermarket RSBs for daily driving.
______________________________________________________________
​
Next mod is probably new tires, and maybe Eibach lowering springs, then that'll be it for a while.
Last edited: