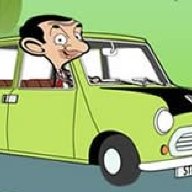 First Name

Geoff
Joined

Aug 27, 2018
Messages
Reaction score

1,487
Location
Car(s)

2018 Honda Civic SI Coupe. . . . . . . .1987 Nissan Maxima Wagon. . . . . . . . . . .1987 Nissan Pulsar NX . . . . . . . . . . . . . . . . . .1987 Nissan Maxima Wagon (2nd Donor Wagon for parts)

Where can i download apk app files?
GOOD Question ...
GOOGLE STORE .. but you may not want to download them direct to the Honda Hacked HU .. having that Google Software on the HU, is not the best Idea.
So 2 options.
(1) Download the APP to your phone .. export it to a flash drive, and then uninstall it from the phone. Install to the Honda HU from the Flash Drive
(2) There is a website that will go fetch Apps from the Google store, and then let you download the App direct from them. (Cannot remember the site -- sorry -- but Google should be able to find it). save to a Flash drive, and then Install from that Flash drive.
I have a old test China head Unit that I use to download and test APPS that I am thinking of putting onto the Honda Unit. I can test them first before committing to installing them on the ROOTED Honda Unit... you always want to be careful what you install; on the Rooted Honda Unit .. potentially a "Bad" app could do a lot of damage to a Rooted Android unit !!
The other advantage of downloading and EXPORTING them (say to a Flash Drive) is that you can keep a collections of APPs that you use, and that work, on the flash drive for future use.
Then if you ever get an update version, and find that newer version has issue that the earlier version did not (
not Uncommon, as the Honda Unit is an old OS, and some new apps will not run correctly on older OS
), you can always re-install the older "know to work" Version.