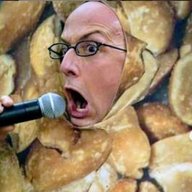 First Name

Nick
Joined

May 27, 2020
Messages
Reaction score

38
Location
Car(s)

2020 Civic Si Coupe

I apologize if this has been answered in a separate thread, but I couldn't find a direct comparison of the two.

I'm going to be ordering a rear sway bar soon to upgrade on my Si Coupe, and I pretty much have it down to either the Eibach 22mm, or the Progress 20.6mm. I don't do track, but I do a lot of spirited driving. The 22mm seems to be a huge upgrade vs the OEM Si Bar, but I read on a separate thread that the 22mm bars makes it easy to induce oversteer, and that's got me a little worried that I might send myself flying into an off-ramp railing. I then found myself looking at the Progress 20.6mm bar, which seems to have a more conservative approach, but now I'm worried that it may not be a significant enough upgrade vs the OEM Si Bar to warrant the money.

I read nothing but good things in other threads about both bars compared to the OEM Sport ones, but has anybody had experience with both, or could possibly ease my anxiety about the 22mm/provide more feedback on the 20.6mm?