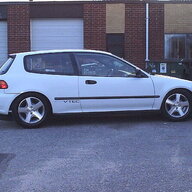 Joined

Sep 17, 2020
Messages
Reaction score

49
Location
Car(s)

2016 WRX

I have been researching and looking for a while now. These 2 exhausts seem to be the closest related to each other in terms of both don't have any drone, both aren't massive in your face loud, rather not to much louder than stock and both have a similar 3 tip look. Only one is almost $1000 cheaper being the Q300.

Has anyone heard both of these in person with a stock down pipe?? Or even if anyone who has experience with either echaust can help weigh in on helping decide one over the other?

I can say I am leaning towards really really wanting to buy the Invidia Q300 due to the cheaper price. I am in the middle of having a new house built and will need a lot of savings towards new house stuff and $800 or so savings would be huge right now. I also feel from the video clips online that the Milltek Road Plus sounds better than the Q300. The Q300 sounds maybe slightly to deep. The Milltek sounds meaner with more tone. I am wondering if the sound clips online may not be a good indicator of which sounds better in person? Comes down to does the Milltek sound better enough to justify the extra $800 or so and will I regret a year later not spending the extra money. I guess the last concern is is the Invidia Q300 loud enough over stock to not be looking for more a year or 2 down the road? I really appreciate ahead of time any input on this!!