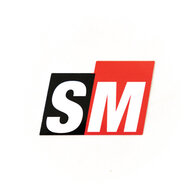 Thomson
CivicX Basic Sponsor
First Name

Thomson
Joined

Jun 7, 2018
Threads
Messages
Reaction score

686
Location
Car(s)

FK8 Civic Type R

Good evening CivicX community,

We made an official announcement today - thought we'd extend it here as well.

TE37SL is being discontinued. Hard deadline for all new orders to Japan is 12/16/2021 12PM PST. We must receive all deposits / submissions by then in order to get your order into Rays. No exceptions. This applies for all catalog spec, exclusive spec, and batch spec. If you have been on the fence about ordering, the time is NOW. And yes - unfortunately this includes the elusive 18x9.5 +45, 18x10 +40, and 18x9.5 +38 concave "#systemspec" sizing that we tailored specifically for the US FK8 CTR / FK7 Civic 10th Gen market.

The TE37SL has enjoyed continuous success since its inception. It is the last standing TE37 model that still utilizes the OG Mold. It will be superseded by the TE37 Saga, which we have been procuring and distributing already for quite some time.

You will still be able to preorder from any of our incoming batches of TE37SL after this deadline if we ordered the batch prior to the cutoff date, but obviously supply will be extra limited and will eventually run out once preorders are all filled. Every existing OP2 optional color can be ordered for any of our special sizes (and even general-release catalog sizes) that we have all come to know and love over the years. If you are unsure of the color options, please email / reach out to us directly.

A large imminent price increase will be applied across the entire Rays/Advan/Gramlights catalog and new orders past 12/16/2021 will be subjected to the new price. No word on how much the price increase will be per wheel, though we've seen as much as a ~$50-90 increase per wheel with other brands due to the rise in material, production, and container costs. We expect Rays/Advan to follow suit similarly.

More information shown on our instagram and facebook page:


It's been a good run everyone! We look towards an even brighter future post-TE37SL as the TE37 Saga has already shared great success, so the transition should be smooth.