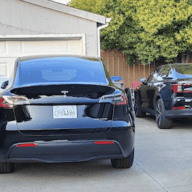 First Name

A
Joined

Oct 4, 2018
Messages
Reaction score

3,251
Location
Car(s)

2006 Camry SE V6, 2013 Toyota Sienna LE, 2010 Lexus IS 350 Sport, 2018 Honda Civic Si (SOLD)

With all the threads going on recently about the quest for more power, and the blown motors that resulted, several members like
@kshawn
are now building better, stronger motors with rods and pistons that can withstand the additional torque and PSI being thrown at it. The current block he is building (pictured below) is rated for up to 600 WHP! Damn!! OK, so now you have an engine that can withstand all the power you throw at it. Now with all that additional power, you also find that you have to add the following:
Upgraded cooling. This sucker gets hot!
Upgraded clutch. The stock just ain't gonna hold it anymore
Upgraded brakes. You now have to stop this train
Upgraded suspension. You have to keep the body roll in check
Bigger tires. Too much torque steer with the stock tires
New injectors
New ECU
You probably get my point. According to a question answered by Two Step Performance, the cost of building out the engine for DIY would be around $10K.
So my question is, at the end of the day when you are done and taking this vehicle out on the road or track...is it still a Civic Si?
BTW, this is just a question, I am curious what others think. I completely respect and am awed by people like
@kshawn
and
@JDMpo0kie
that took the risk and pushed the envelope
PLEASE DO NOT TOUCH MY SHINY NEW ENGINE. PROPERTY OF KSHAWN
Last edited: