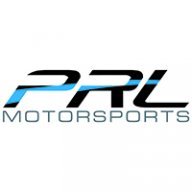 Premium Performance Products
Elite Sponsor
Joined

Jan 26, 2017
Messages
Reaction score

3,916
Location
Website
Car(s)

2017 Civic Si, 2016 Civic EX-T, 2018 Type R

Our prototype stock-replacement intake hose came in today for test-fitting. Everything lined up as it should and we are ready to start production. Right now hoses will only be available in black, but we plan to release a few colored variations in the near future!
3D scanning and silicone technology has allowed us to offer a stock replacement intake hose that is better looking, more durable and out performs the corrugated OEM intake hose. Our silicone intake hose is constructed of the same high quality 4-ply silicone as the rest of our couplers and features a perfectly smooth-finish transition for optimal air flow. The pleats found in the OEM hose makes disrupts air flow, which limits power potential and throttle response.
Each Silicone Intake Hose Kit Includes:
PRL Motorsports 4-Ply Silicone Intake Hose (Black, Other Colors Will Be Available in the Future)
(2) 304 Stainless Steel Worm Clamps
We also have stock replacement, drop-in high flow air filters in production
Why use a PRL Motorsports air filter?

Our oiled filters are constructed from high quality, double layer cotton to increase the filtration surface by 10% - 15%. This causes air to move freely while maintaining superior filtration, trapping particles as small as 5 microns! The cotton filter is encased by coated steel mesh to ensure your PRL Motorsports air filter withstands the toughest of conditions!
Each filter is hand-molded using a flexible rubber base to ensure an airtight seal and absorb vibration. These filters do not use pressure-molding like other manufacturers, which can cause the rubber to seep into the filter element blocking airflow by up to 25%! Our air filters utilize a precision four-step process to virtually eliminate rubber seepage and maximize airflow!
All PRL Motorsports high flow drop-in air filters will come standard in PRL Cool Blue
Orders Are Expected to Ship By 4/30/17

We designed this kit for customers looking to improve performance, durability and aesthetics without breaking the pricetag of a full intake system or needing a tune. We don't anticipate any crazy horsepower gains with these two mods, but we will provide data on the filter and hose once our filters are done.
All intake components are available at 20% discounted intro pricing!
Silicone Intake Hose
Here
High Flow Drop-In
Here
Stage 1 Intake Combo
Here
Last edited: