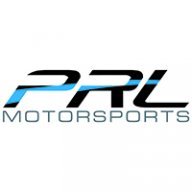 Premium Performance Products
Elite Sponsor
Joined

Jan 26, 2017
Threads
Messages
Reaction score

4,323
Location
Website
Vehicle(s)

2017 Civic Si, 2016 Civic EX-T, 2018 Type R

The wait is finally over, we are now introducing the first full 3" (76mm) downpipe / front pipe assembly on the market, available for a limited time pre-order discounted price! Pre-order customers will receive first dibs on our combo. Projected ETA is the week of April 17th, 2017.
Testing is showing that a downpipe upgrade is one of the most effective modifications to perform when looking increase power out of Honda's 1.5L turbo engine. We decided to take these findings one step further by upgrading the restrictive factory A-pipe that bottlenecks exhaust flow with a typical downpipe upgrade.
Our downpipe / front pipe assembly is constructed of mandrel bent 16 gauge 304 stainless tubing and 304 stainless 3D CNC'd flanges with smooth transitions for optimal flow and fitment. All pieces are fully back-purged for weld integrity and optimal strength while the front pipe features a high quality, reinforced stainless flex section. Customers can run an aftermarket exhaust or mate our combo to the factory exhaust with the optional stock exhaust adapter. Choose between catless or 300 CEL cat.
There will be a way to offer a proper aftermarket cat that will keep CELs off unless users turn it off via KTuner or until Hondata offers any sort of support.
All kits will include gaskets, stainless hardware and components needed for a seamless installation.
We tested the catted version on our CVT shop car and the results were rather impressive!
Listed below is a dyno graph depicting a bone stock 1.5T CVT dyno without a flash (blue line), the same car with our catted downpipe and front pipe (red line), and the same car with our catted downpipe, front pipe and Hondata's +6 PSI reflash (green line). Peak torque came in about 400 RPM sooner than with the factory cat and the car picked up massive amounts of bottom end power, over 40 whp and 50 ft/lbs of tq to be exact, at about 4300 RPM. Peak gains were 10 whp and 14 ft/lbs tq while these gains held true throughout the entire power-band, with over 20 ft/lbs tq gains up top.
We initially expected similar gains from the catless version, but these catted results blew us out of the water. Scroll down to see Vit's results with our catless version on his 6MT car!
Catted Downpipe + Front Pipe Gains WITHOUT Tuning on Our CVT Car:
400 RPM increase in peak torque
40+ hp and 50+ ft/lbs tq down low
10 hp and 14 ft/lbs tq at peak
10 hp and 14-20+ ft/lbs tq throughout mid-range/top
Vit Tuned Results
"...When I tuned the car stock on 87 octane bone stock, I targetted 18.4psi and the boost level stayed very close to target boost. To try and give us 1:1 results at the same boost
level, I actually had to target 17.5psi to get the same boost level I had before installing the downpipe. You can see this in the side by side comparison in the image to the left. I forgot to get this dyno comparison off the dyno computer before I left the shop, but keeping boost the same we saw 8-9whp on the top end and 10-20wtq gained. Keep in mind this is over our "stock tuned" 87 octane test — so we'd already worked on the timing map and fueling a bit as well. You'll also note as we put load on the car before starting the pull — the turbo was already making almost 2psi more than before the downpipe — this will come into play later.
What does this mean to YOU? If you're running the same tune with a freer flowing downpipe you will artificially increase the boost level a bit...
The PRL items, as always, are quality pieces. Very well done items and fitment on our car was like a glove. No rattles, no rubbing. If you don't have a lift the install will be a bit more entertaining. On my lift it took about 2 hours to get the stock items off and this one installed. The studs in the turbo can be interesting — PRL broke theirs. I managed to get mine off without any breakage or stripping with the use of some magic lube.
So What About The Toon?
Note: blue is HP, yellow is TORQUE, orange is BOOST.
So let's try to give it a bit more boost and see what happens? Increased the boost level about 1psi (don't want to go crazy with 87 octane) after adjusting the timing map and such — and the results were nice. 20whp and 30-32wtq gained.
Torque came in sooner too, right? Of course — if we didn't have the "ramp" based boost control it would of come in even sooner, but we got maybe a 200-300 rpm improvement because the turbo just wants to GOOOO with the free flowing downpipe, even if the ecu doesn't want to let it! Peak torque however — was still the same spot. This should never really change as long as the load & ramp rate of the pull is consistent (not all dynos can control this — and certainly load will vary on the street).
But hey, let's try to give it a little bit more. In the dashed line we increased boost a bit more (with a few other changes), and as you can see the gains were marginal — a bit more torque, but top end HP actually suffered a bit. We're now at the limits of the fuel and I was starting to see the knock limit approaching very rapidly — don't want to run here long term at all for reliability's sake. But hey, overall we still saw 5-8wtq more which amounted to 35-40wtq through the mid range and we still picked up 20wtq up top.
...Expect to see diminishing returns in how much HP you can make with better fuel — on 93 expect maybe 8-10whp more with this downpipe. Of course more torque as well...
Vs Bone Stone?
Don't really need an explanation I think?
87 octane fuel." -
Vit
Gains:
35-40wtq and 20whp over our car tuned bone stock on 87 octane with a 6MT Civic
Retail will be $624.99 for the combo, catted version will be an additional $125. A 50% (off retail) deposit of $312.49 or $374.99 (depending on which version you'd like) can be PayPal'd to
[email protected]
or called in with a CC at 724-325-6300. The remaining amount will be charged with shipping and the appropriate discount tier before shipping. Please PM us, give us a call or drop us an email with your full name, address, phone number and email for contact so we can put the information on file. We will give 10% off 9 pre-orders, 15% off if there are 10-19 pre-orders, and 20% off if there are over 20.
As much as we would like to see this assembly purchased together for maximum performance and optimal price point, we have listed the down pipe and front pipe for sale separately after popular request. To follow typical PRL suit, the downpipe and front pipe are available for 10% off intro pricing, but will not be affected by the pre-order, meaning that the names of purchasers will not be added to the combo pre-order and pricing on individual downpipes/front pipes will not see over 10% discount. Pre-order customers are still eligible for 20% discount.
The pre-order ends this Friday, 4/14/17.
Downpipe $259.99/$384.99 Retail:
http://prlmotorsports.com/civicxdownpipe.aspx#.WKHtX1MrKUk
Front Pipe $399.99 Retail:
http://prlmotorsports.com/civicxfrontpipe.aspx#.WKHtf1MrKUk
Combo $624.99/$749.99 Retail:
http://prlmotorsports.com/civicxdownpipefrontpipe.aspx#.WKHuFFMrKUk
Click here to go to website
The list has reached 20% off!
1. omigulay
2. Samuel Goyette
3. Steven Fisher
4. NeoDragons
5. kshawn
6. RallyeRedHatch
7. IronFusion
8. chiefbrody
9. Dillon Dollar
10. Tony Witcher
11. Mike McDermott
12. Alberto
13. Cesar Fernandez
14. PGammon
15. 360glitch
16. ecarranza11
17. jluff007
18. Clay Walton
19. 45Lexroc
20. E39_EmFive
and more!
Last edited: