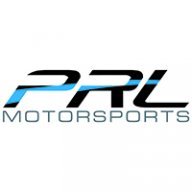 Premium Performance Products
Elite Sponsor
Joined

Jan 26, 2017
Threads
Messages
Reaction score

4,259
Location
Website
Car(s)

2017 Civic Si, 2016 Civic EX-T, 2018 Type R

Greetings Civic X!
We purchased an EX-T Civic a few months back to develop our 10th Gen Civic product line on, but put the project on the back-burner to grow our other product lines until the MT 1.5Ts and Si were within grasp (our Si will arrive soon!). Now that the MT cars have become more readily available and the Si is near, it's time to get the ball rolling! Last week we began tearing into our EX-T. Here are some teasers!
Pictured here is a 3D rendering of our Civic X 1.5T downpipe. This piece will be constructed of 16 gauge 304 stainless tubing and optional cat. We are currently working on testing a 300 Cell (CPSI) cat with a unique high-load coating. As of now, Hondata has no plans on allowing users and tuners to turn off the CEL for deleting their cat. Because if this we wanted to give the public a way to pick up performance without throwing a CEL. However, there will be a catless version offered in case K-Tuner plans on filling in this void or somebody else has another trick up their sleeve.
Pictured here is our 3" intermediate pipe/midpipe. The factor piece is only ~2" ID!
This is what our raw materials will look like before being cut up for assembly!
Due to the great success and support of our divided end tank 8th and 9th Gen intercoolers, we've decided to implement the divider(s) into a similar 10th Gen intercooler setup. We understand that the 1.5L motor and turbocharger is much smaller than the 2.0L and 2.4L K-Series engines that are using turbos capable of 50+ lbs/min, so we will be utilizing smaller diameter intercooler piping with a few other tricks to reduce turbo lag for quick spool. However, our intercooler will still be capable of big numbers for future power goals.
Stay tuned for updates on pricing, performance gains, datalogs/tech info and an ETA! We will also be doing a group buy once information is finalized!