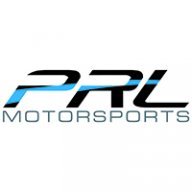 Premium Performance Products
Elite Sponsor
Joined

Jan 26, 2017
Messages
Reaction score

3,916
Location
Website
Car(s)

2017 Civic Si, 2016 Civic EX-T, 2018 Type R

We are in the final stages of developing our 1.5T intake system before we begin production of our prototype piece. Once testing is done and the intake is finalized, production will take about 2 months to ship. Pre-orders and pricing will be available once testing is completed and production cost is finalized.
It seems that many people modifying MAF cars have a misunderstanding of what exactly must be changed or be modified to make more power with an intake system. Bigger intake tubing typically yields more power through less restriction and more airflow, but increasing the size of the intake diameter alone isn't the only thing you have to worry about in a MAF based car. A MAF (mass air flow) sensor measures the amount of air flowing into your engine through an intake. Once airflow is measured the information is sent to the ECU to make sure the fuel injection system can control the correct amount of fuel your engine needs to perform properly at any given time in the rpm and load range given the amount of air.
Typically, the MAF sensor is located directly in the middle of the airstream within the intake pipe, usually located a very short distance after the air filter. MAF sensor wires receive an electrical current. Airflow cools the wires and changes the electrical resistance as air moves over it. The MAF calculates how much air is moving over the wires depending on how much the current changes. MAF sensor voltage is tied to a mathematical equation that the ECU calculates based on the specific diameter of the piping the MAF sensor housed in. A larger MAF housing means more airflow.
OEM manufacturers give cars a specific piping diameter from the factory that would allow a specific range of airflow to be read accurately by the MAF sensor. Once vehicles begin to make significantly more power, the electrical range of that sensor will become overwhelmed or maxed out due to the increased airflow, usually around 5 volts. When the MAF housing diameter is increased, more air is flowing past the MAF sensor at any given voltage.
If the intake tubing diameter has been altered, the MAF sensor will send incorrect information to the ECU. The ECU will see that a certain amount of air is being measured, but there is actually a larger volume of air at the same MAF sensor voltage. This is why most well-performing intake systems require a tune; larger MAF housings.
This is also why most of the intakes on the market are said to not require a tune. Are there minimal gains with these intakes? Debatably so, but let's not bash these companies. Their market is to offer a product that the average Joe/Jane can simply install and go with little-to-no tuning required, which is why so many "similar" intakes were so quick to come to the market.
However, not all hope is lost for people looking to go further. We have been working on developing cold air intake system that features a drastically larger (50% larger to be exact) MAF housing. Essentially this will be a full cold air intake, with the filter placement being down in the fender well. The intake starts at 4" and maintains a 4" volume throughout to the MAF sensor housing. The larger volume of airflow reduces pumping loss as well as creates an unrestricted air path to feed the MAF housing with ambient temperature air. The initial design has an approximately 50% larger MAF housing than stock, which will be desired for big power and/or turbo upgrades. The ultimate goal of here is to offer a proper intake system that draws in cold air and maintains a proper, steady MAF curve for ultimate driveability and performance.
This intake system is perfect for customers looking to see impressive gains with only a tune and will be perfect for big power and/or future turbo upgrades. It would be a shame to have to purchase another intake system in the future because you have exceeded the MAF housing.
This intake system will be constructed of muti-ply high-quality silicone hose, utilize our standard PRL Motorsports oiled air filters and stainless steel hardware. The thermal properties of the silicone are more desirable for this application, especially considering how the intake system is routed.
Last edited: