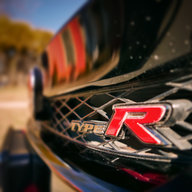 First Name

Marcus
Joined

May 21, 2018
Messages
Reaction score

1,058
Location
Car(s)

'18 Civic Type R (RR)

Exhaust related question - is the stock exhaust a source of restriction? Planning on a tune + minor bolt-ons and was wondering what actually needs to be changed to hit 400hp at the crank.

Not the DP, but the catback portion of the exhaust itself. I don't really care about making the car louder and this 4cyl doesn't sound that great regardless of exhaust.
The catback portion might pose a minor restriction at best. You wouldn't expect a big power gain by doing either with or without a tune. 5-20 HP at most depending on exhaust and whether it's tuned.
I forget if it was Perrin or PRL that tested intercooler, exhaust, and intercooler+exhaust and found 0-5 HP gain for intercooler, 10-15 gained for exhaust, but 25-30 HP gained for intercooler+exhaust. So it might be plausible to say there are a few minor restrictions on the car already in terms of bottlenecks.
All this said, the down pipe serves to be a bigger restriction on the vehicle as it produces the biggest power gains.