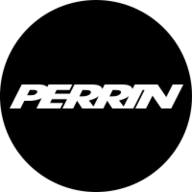 Joined

Apr 19, 2018
Messages
Reaction score

92
Location
Car(s)

2017 Civic Si Coupe

We all know intercoolers make power but how much? When is it good to install one? Should this be your first mod? Do I need to make permanent mods to the car to install it?
The answers to the questions are quite different if we were talking about Subaru STI's (the car we have spent most of our lives tuning) versus the new Honda Civic Type-R. We have always recommended installing intercoolers after you have done most of the normal bolt on items, but this time around, we think it could be done as one of the first mods.
Why Do You Want An Aftermarket Intercooler?
The stock intercooler on these cars (as well as most cars) are designed to match the power of the engine and not much more than that. Taking that one step further, they are rarely designed to work under track conditions where the charge temps entering the intercooler are much hotter for a longer period of time. When HP is increased (with ECU Tuning and or other parts) and cars are driven at their limits, the OEM intercooler can't keep up and charge temps significantly increase, and the full power potential is not realized. Larger intercoolers (when designed properly) reduce charge temps to a reasonable level and reduce air flow restrictions allowing tuners to take full advantage of things like increased ignition timing, more boost, leaner AFR's and so on. Properly designed intercoolers are vital to any modern-day turbocharged engine and in the case of the Civic Type-R, might be the best single mod overall next to an ECU tune.
Testing Of The PERRIN Intercooler
We did two main tests with our car, with stock ECU tune and with an aftermarket ECU tune. This gives real world results for the most commonly found setups we see customers with. Our test car is my personal CTR (Shop car is always torn apart) and the only modification it has is our 3" Catback exhaust with front pipe. The first thing we do is a bunch of runs to get the car up to temp and then a few runs to create the baseline. In the case of this, we ran the car about 20 times before we found consistent HP levels. We then swapped the intercooler and did a bunch more runs. The results below are showing what we found consistently which was a 10-WHP gain at the upper RPMs. (If you are caught up on our ACT Mod thread, you will find all the results below (stock and otherwise) are with that mod done. This is very important to ensure consistency before and after)
THREAD FOUND HERE
One limiting factor to these results (but also why it was very consistent run to run), is the ECU. The ECU was limiting TQ and changing boost all over the place to maintain this same result. Most of this has to do with air temp readings from the intake as well as the manifold temp sensor (ACT or Air Charge Temp). Some evidence of this can be seen from the graph below, the boost has very strange dips, without change to power. If we showed you all the runs you would see it varies by almost 3000RPM.
Next up is the same test on the same car but with a "Ktuner Stage 1 w/downpipe" tune on the car. After the flash, we ran it just like before, then swapped the intercooler and did a few more runs. The results were the 20Wheel HP you see below. The best thing is this was very consistent over and over again.
Just to go over the numbers shown. We are not showing the best and worst numbers we found, we are showing the most consistent numbers found between both setups. Meaning we did see more TQ and HP on a couple runs with our intercooler and even lower numbers with the stock intercooler, but don't want to skew the numbers just to make the intercooler look better.
The above graph is showing the different groupings and you can see the stock intercooler started at 320WHP and quickly dropped to 300WHP (actually, even more that we aren't showing). The max charge temp we saw at 7000 RPM was 161F, so no wonder why it kept losing power. The compare our FMIC and how it settled at around 325WHP run after run. Max charge temps we saw with the PERRIN Intercooler is 107F and the recovery temps were much better.
The graph above is showing the runs with the stock intercooler and our intercooler side by side. The data is showing the charge temps along with a bunch of other things.
Reasons for Why It Is Designed The Way It Is
Just like we do with other cars, we wanted to make the core as large as possible in every way except one direction, which is depth. We see far too often cores are made really deep (front to back direction) and while this can have some good results initially when everything is cold, they very quickly become less effective once under extreme conditions. The reason is, the ambient air flowing through the core gets heated up and slows down as it gets to the back of it. This can create a less effective core toward the rear, kind of like turning it into a thinner core. We have always found that 4" is a good thickness limit on cores but on the CTR, this would end up limiting our actual volume and frontal surface area because we couldn't go quite as tall as we wanted and still leave a good amount of room behind it for air flow.
Lastly, we lowered the intercooler down as much as we could to take advantage of two things. First is to utilize the opening of the bumper more and then to ensure the charge pipes are entering the middle of the core as much as we could. This helps distribute the hot air evenly through the core which makes it more effective at removing heat.
On some vehicles there are major modifications required (new bumper beams, cutting of the bumper skin…) to install larger front mount intercoolers. In our case, only a small modification to the lower plastic splash guard is required. Something that doesn't affect how your car looks when it is returned to stock, but also something we wanted to mention so customers are aware of what they will encounter during install.
Stats
OEM Core size 26.77" x 5.62" x 2.52" Volume 379 cu-in Cooling Surface area 150sq-in
PERRIN Core size 26.00" x 8.50" x 3.15" Volume 696 cu-in Cooling Surface area 221sq-in
Compared to the competition, we have a larger volume and larger surface area compared to most. One has larger volume (but too thick in our opinion) but they also have a smaller surface area. One has more surface area (but blocked by the bumper beam) but is a smaller volume. We feel we have the best blend of volume and surface and it shows with our HP results.
The end tanks were designed to be cast which allows for smooth airflow from the charge pipes to the core. While sheet metal tanks are lighter and cheaper to make, the investment to make them from a casting pays off with better performance. Lastly, we made sure the tanks work with the OEM o-rings. This is important as they are designed to last the life of the car, and they have a special shape that allows for better sealing than a standard round O-ring. you can see the pic below showing the groove as well as the o-ring sitting there.
Just For Fun Comparison
In our world we deal with lots of Subaru stuff and have tuned lots of them of course. After we were all done with testing the FMIC (and some other upcoming parts) I pulled up some graphs of STI's we have done and found some very interesting things.
The setup between the STI and Civic Type-R represents what we see typical customers doing to their cars and also similar money spent.
CTR Parts Installed
OEM Downpipe
PERRIN 3" Catback with Front pipe $1699
PERRIN FMIC $699
Ktuner Flash running the OTS Stage 1 w/downpipe tune for 91 oct. $699
Total Cost of parts $3097
STI Parts Installed
PERRIN 3" Highflow Cat Downpipe $599
PERRIN 3" Catback $1250
Cobb Accessport Running PERRIN Stage 2 Map $695
PERRIN Header $1000
Total Cost of Parts $3544
You can see that the peak TQ and WHP numbers are higher on the Civic, but what is most impressive is the area under the curve. At 6000RPM the Civic makes 50ft-lbs more TQ and 60WHP more! It's no wonder why the Civic feels faster than the STI while driving them above 3500RPM, it's because it IS faster!
Conclusion
Buy PERRIN FMIC, and gain 20+WHP