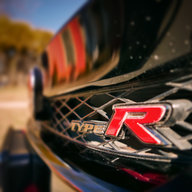 First Name

Marcus
Joined

May 21, 2018
Messages
Reaction score

1,562
Location
Car(s)

'18 Civic Type R (RR)

I find it kind of ironic... If the first person hadn't gotten hand slapped about searching and actually gotten and answer, the second person would not have had to ask the question.
I've reminisced on civicx before of getting banned or your hand slapped for not utilizing search functions on team-integra, ls1gto, and nasioc back in the early to mid-2000s. From what I see on this forum as well as my GM truck forum, 90%of new threads would not need to be created if members actually searched. Instead, we all need to be spoonfed
I've never really been a fan of this sort of philosophy. A person is asking for help, and this sort of search for it dummy and stop wasting our time is kind of unwelcoming and sort of condescending IMO. Honestly, it's likely to discourage member participation and could easily turn off a member to using said forum. This would hit even harder if said member did try to search or started reading through some of the pages...
I've seen people hand slapped for not using the search function; I've never been a fan of such a public shaming of said individual. I've
never
seen a person banned for it and I wouldn't want to be part of said community that did that; to the contrary I would likely discourage others from joining that sort of community.
On the bright side, the users that have asked the answered questions didn't make new threads (they posted the question in the right place)... But at the same time, neither of them have gotten any answers. It kind of defeats the purpose of a forum IMO to have this sort of mentality. Yes, a forum is a good place to store information, but it's a terrible way to retrieve information (the answer becomes a needle in a haystack). But more importantly, a forum is a place to help people and get help in return.