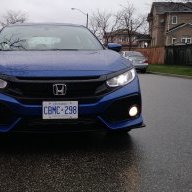 Is there anything that won't fit into this car?
Checking in from Scarborough! Commuting daily to Vaughan. I swear the best part of the day is rush hour when I get to drive my baby!

Keep seeing a white hatch sport touring on the 401 eb collectors round the bayview area.