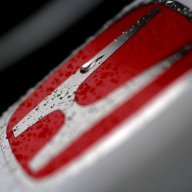 First Name

Admin
Joined

Apr 1, 2015
Threads
Messages
Reaction score

2,288
Location
Car(s)

Honda
Build Thread

Get ready CivicX fans... Honda has just announced that the 2017 Civic 5-door Hatchback will be arriving to North America this Fall!
UNITED STATES:
All models in the U.S. will feature a 1.5-liter turbo engine which will be good for 174 HP/162 LB-FT in LX, EX and EX-L trims and 180 HP/162 LB-FT in the new Sport and Sport Touring trims. This confirms the rumored
hatchback U.S. model lineup
we reported earlier this month.
A CVT transmission will be available for all trims and a 6-speed manual transmission will be offered on the LX, Sport, and EX.
CANADA:
There are significant packaging differences for the 2017 Civic Hatchback trims in Canada.
Only the LX, Sport, and Sport Touring trims will be offered in Canada, but both the 6-speed manual transmission and Honda Display Audio (with Apple CarPlay and Android Auto compatibility) is available across all trims.
The images below give us the first look at the
2017 Civic Hatchback Touring Sport
model.
Full U.S. and Canada press releases below:
All-New 2017 Honda Civic Hatchback Arrives This Fall in North America

Aug 15, 2016

First 5-door Hatchback for Civic lineup in the U.S.
Civic Hatchback combines Euro-inspired styling and five-door versatility
All models powered by 1.5-liter DOHC direct-injected turbo engine
Civic Hatchback will serve as the basis for radical new Civic Type-R

TORRANCE – Arriving this fall in North America, the 2017 Civic Hatchback is the latest addition to the much-heralded 10th-generation Honda Civic lineup, joining the 2016 North American Car of the Year – the Civic Sedan, and the Civic Coupe that launched earlier this year. The 2017 Honda Civic Hatchback combines striking, Euro-inspired styling and five-door versatility with the Civic's world-class driving dynamics and Honda direct-injected turbo engine technology. The Civic Hatchback, scheduled to arrive this fall at Honda dealers nationwide, also will serve as the basis for the radical new Civic Type-R launching in the U.S. in 2017.

"The Civic Hatch has been a staple for Honda in Europe, but has long been the forbidden fruit for Honda fans in the U.S.," said Jeff Conrad, senior vice president and general manager of the Honda Division of American Honda Motor Co., Inc. "Now, we're bringing this sporty, stylish and versatile Civic Hatchback to North America, as we amp up the performance of our incredible Civic lineup with each new Civic model."

Built on the same world-class platform as the 10th-generation Civic Sedan and Coupe, the 2017 Honda Civic Hatchback offers an appealing combination of sporty styling, efficiency, interior utility and premium features. The Civic Hatchback will be available in LX, Sport, EX, EX-L, and Sport Touring trims, and will feature a single engine for the U.S. market: a 1.5-liter DOHC direct-injected turbocharged in-line 4-cylinder with peak output of

174 horsepower and 162 lb.-ft. of torque

in LX, EX and EX-L trims and

180 horsepower and 162 lb.-ft. of torque

in the Sport and an all-new Sport Touring grade, which feature a high-flow center-mounted exhaust.

The turbocharged engine will be offered with either a sporty CVT (all trims) or a performance-inspired 6-speed manual transmission (LX, Sport, and EX trims). Anticipated EPA fuel economy ratings of 31/40/34 mpg (city/highway/combined) for CVT-equipped models, based on the newer, more stringent model year 2017 EPA ratings requirements, put the 5-door Honda Civic Hatchback at the top of its class.

Working in concert with the Honda turbocharged powertrain is the Civic's more rigid and lightweight body and sophisticated chassis design, featuring a fully independent suspension system with liquid filled bushings, front and rear; sport-tuned electronic power steering with variable gear ratios; and powerful 4-channel anti-lock disc brakes with Electronic Brake Distribution and Hill Start Assist.

The interior of the 2017 Honda Civic Hatchback carries through on the modern, sophisticated and premium quality of the 10th-generation Civic lineup, with high-grade materials and finishes applied liberally throughout. In terms of packaging, the 2017 Honda Civic Hatchback delivers class-leading volume and cargo capacity, including a roomy interior (122.9 cu. ft.), best rear seat legroom (36.0 inches) and largest cargo carrying capacity in the competitive set.

Available on most trims (and standard on Sport Touring) will be the Honda Sensing™ suite of safety and driver-assistive technologies, which includes Collision Mitigation Braking System™ (CMBS™), Forward Collision Warning (FCW) integrated with CMBS, Lane Keeping Assist (LKAS), Road Departure Mitigation (RDM), Lane Departure Warning integrated with RDM and Adaptive Cruise Control (ACC) with Low-Speed Follow. Other available features include Honda Display Audio with Apple CarPlay™ and Android Auto™ (EX and above trims), heated front seats and heated side mirrors, power driver and front-passenger seats, remote engine start and more.

The Civic Hatchback's all-new Sport Touring grade makes Honda Sensing™, Apple CarPlay™ and Android Auto™ and LED headlights as standard equipment, while adding heated rear seats and other features.

The Civic Hatchback will target top-class safety ratings – an NCAP 5-star Overall Vehicle Score and an IIHS TOP SAFETY PICK rating with a GOOD rating in all crash test modes and a SUPERIOR rating in frontal crash prevention, when equipped with Honda Sensing.

The 2017 Civic Hatchback was developed jointly by Honda R&D teams in Europe and Japan and will be manufactured exclusively by Honda of the UK Manufacturing in its Swindon, UK plant.

For more information about the 10th-Generation Honda Civic Sedan, Coupe and new Civic Hatchback please visit

http://hondanews.com/channels/civic

.

http://hondanews.com/releases/all-new-2017-honda-civic-hatchback-arrives-this-fall-in-north-america
All-New 2017 Honda Civic Hatchback Arrives This Fall in Canada

• Civic Hatchback combines Euro-inspired styling and five-door versatility

• All models powered by 1.5-liter DOHC direct-injected turbo engine

• Civic Hatchback will serve as the basis for radical new Civic Type-R

MARKHAM, Aug. 15, 2016 – Arriving this fall in Canada, the 2017 Civic Hatchback is the latest addition to the much-heralded 10th-generation Honda Civic lineup, joining the 2016 AJAC Canadian Car of the Year – the Civic Sedan, and the Civic Coupe that launched earlier this year. The 2017 Honda Civic Hatchback combines striking, Euro-inspired styling and five-door versatility with the Civic's world-class driving dynamics and Honda direct-injected turbo engine technology. The Civic Hatchback, scheduled to arrive this fall at Honda dealers nationwide, also will serve as the basis for the radical new Civic Type-R launching in 2017.

"We're bringing back the much anticipated sporty, stylish and sophisticated Civic Hatchback to Canada, as we amp up the performance of our incredible Civic lineup with each new model" said, Dave Gardner, Senior Vice President of Operations, Honda Canada. "The Hatchback paired with the 1.5L Turbo Engine builds on the fun-to-drive characteristics of the Civic that appeals to enthusiasts, new and old."

Built on the same world-class platform as the 10th-generation Civic Sedan and Coupe, the 2017 Honda Civic Hatchback offers an appealing combination of sporty styling, efficiency, interior utility and premium features. The Civic Hatchback will be available in LX, Sport and Sport Touring trims, and will feature a single engine for the Canadian market: a 1.5-liter DOHC direct-injected turbocharged in-line 4-cylinder with peak output of 174 horsepower and 162 lb.-ft. of torque in LX trim and 180 horsepower and 162 lb.-ft. of torque in the Sport and an all-new Sport Touring grade, which feature a high-flow center-mounted exhaust.

The turbocharged engine will be offered with either a performance-inspired 6-speed manual transmission or a sporty CVT. Anticipated NRCan fuel economy ratings of 7.7 / 6.0 / 6.9 L/100KM on the LX CVT trim and 7.9 / 6.6 / 7.3 L/100KM on the Sport and Sport Touring CVT trim. The manual transmission on all trims will come with an NRCan rating of 8.0 / 6.2 / 7.2 L/100KM

Working in concert with the Honda turbocharged powertrain is the Civic's more rigid and lightweight body and sophisticated chassis design, featuring a fully independent suspension system with liquid filled bushings, front and rear; sport-tuned electronic power steering with variable gear ratios; and powerful 4-channel anti-lock disc brakes with Electronic Brake Distribution and Hill Start Assist.

The interior of the 2017 Honda Civic Hatchback carries through on the modern, sophisticated and premium quality of the 10th-generation Civic lineup, with high-grade materials and finishes applied liberally throughout. In terms of packaging, the 2017 Honda Civic Hatchback delivers top class volume (2752 L) and class leading cargo capacity (727.7L) and best rear seat legroom (916 mm) in the competitive set.

Available on all trims (and standard on Sport Touring) will be the Honda Sensing suite of safety and driver-assistive technologies, which includes Collision Mitigation Braking System™ (CMBS™), Forward Collision Warning (FCW) integrated with CMBS, Lane Keeping Assist (LKAS), Road Departure Mitigation (RDM), Lane Departure Warning integrated with RDM and Adaptive Cruise Control (ACC) with Low-Speed Follow. All trims will come equipped with Honda Display Audio with Apple CarPlay and Android Auto compatibility, heated front seats and heated side mirrors, available power driver and front-passenger seats, available remote engine start and more.

The Civic Hatchback will target top-class safety ratings – an NCAP 5-star Overall Vehicle Score and an IIHS TOP SAFETY PICK rating with a GOOD rating in all crash test modes and a SUPERIOR rating in frontal crash prevention, when equipped with Honda Sensing.

For more information about the 10th-Generation Honda Civic Sedan, Coupe and new Civic Hatchback please visit Hondanews.ca.

http://hondanews.ca/en/news/release/AllNew-2017-Honda-Civic-Hatchback-Arrives-This-Fall-in-Canada