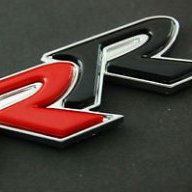 Joined

Apr 17, 2017
Messages
Reaction score

1,066
Location
Car(s)

2012 Acura TL California Edition / 2018 Civic Si Coupe /2020 Civic Type-R

OK here it is .... have at it

Please make sure to list the following.
1
) Dealer and location.
2
) Sales person.
3
) Any email or data you can provide.
4
) Price that they offered you that made you want to put them on "THE LIST"

Also great info as well of what and what not to say
RIGHT

"I am ready to buy immediately and will pick the car up after work this evening for an OTD price of $2X,XXX."

This tells the dealer that you're serious and they have a guaranteed sale with a minimum investment if they're willing to take the price you offer. This way, you're not arguing over doc fees, accessories, ADM, or anything else adding to MSRP. Most dealers get very defensive and protective when you start challenging those markups. Making an OTD offer allows the dealer the freedom to adjust whatever they need to adjust.

This puts

YOU

in a control.

WRONG

"I am interested in buying an Si and am shopping around for the best price. Please quote your best price for comparison."

This rarely works to your advantage. This tells the dealer that you're looking for the lowest bidder. Knowing that there will almost always be a lower bid from someone else, they have little interest in actually quoting their best price for a sale that they'll probably lose to another dealer.

This puts the

DEALER

in control.

In other words, always

tell

a dealer how much you'll pay (and be sure to do your homework so you're making an offer that is fair for them and comfortable for you) - never

ask

them for their best price because you'll never get it. Most will refuse a fair offer, but you'll eventually find a hungry or willing dealer.
Last edited: