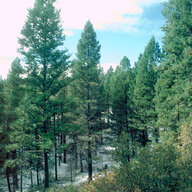 First Name

JT
Joined

Mar 17, 2019
Messages
Reaction score

633
Location
Car(s)

2018 MSM Civic Si

Has anyone seen any real world results of these new spark plugs? My other car is due for spark plugs, so I looked up the NGK plugs to find these. Outside of their own marketed testing, I can't find any real comparison of them vs. iridium, platinum, or conventional copper plugs.
They don't list a Ruthenium HX part for the L15, so I found a model that has identical specs to the OEM ILZKAR8J8SY Si plug except the gap is 0.031" instead of 0.030". I verified with NGK these are usable for our application. I may regap them but NGK suggested to use them as gapped due to the very small difference.
I ordered a set for the Si along with my other vehicle for kicks - there have been some interesting claims on other car forums that could absolutely be attributed to simply replacing an old plug with a new one. I've only got about 6,000 miles so the factory plugs should still be in excellent condition.
I don't have access to a dyno or any other objective comparison tools so I'll post a subjective comparison this weekend when I swap the plugs out.
I wonder how higher ignitability might affect the system as a whole?
Edit: forgot the marketing materials.
Last edited: