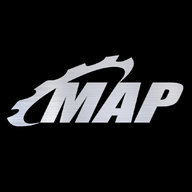 Joined

Nov 30, 2017
Messages
Reaction score

1,242
Location
Website
Car(s)

2017 SI Coupe

Project Lead Daelen walks through the parts that are now available including the port fuel injection adapter, fuel pump adapter, and small brake kit. Daelen also shares the changes made to the car since the record run and outlines the plans for what's next! Subscribe to keep up to date on the Civic platform and be first to know when the next parts release!

10th Gen Civic Performance Oil Cooler Kit
:
2016+ Civic 1.5T Oil Cooler Kit By MAPerformance
Not many things can kill a motor as fast as overly high oil temps, and we are not alone in finding that the stock Civic X 1.5T system is not up to the task. From lapping days to daily driving, and everything in between our MAPerformance Civic X 1.5T Oil cooler kit will do everything you need and more!
When it came time to design the MAPerformance Civic X 1.5T Oil Cooler kit we were not happy with any of the filter sandwich plates on the market, as they all spaced the oil filter so far down that it became the lowest point on the car. In doing so it would no longer clear the factory under-tray, causing to you to either have to trim it, or space it. With that in mind, we designed our two-piece filter adapter to not only to fit as we would like but also to function perfectly providing nearly zero restrictions or pressure drop in the system. Due to the lack of factory oil pressure monitoring, we felt it was very important to add the 1/8" NPT port to the side of the housing, as to provide the key information of oil temperature, pressure, or both depending on the sensor utilized.
To mount the cooler, we designed our MAPerformance 304 Stainless hand Tig welded bracket produced right here at our USA facility. This bracket not only looks stylish for many years but is also a 100% bolt-on solution meaning no cutting or trimming is required to any part of your car(You do remove a few small pieces of plastic) keeping the installation as easy as can be!
For the cooler, we selected one of the largest SETRAB cores that we could fit, and keep in a reasonable budget. SETRAB has been an industry leader in the cooling industry for generations, and there is no better fit! There were multiple reasons for this decision, the obvious being that it would pull as much heat out of the system as possible and cool the oil to reasonable temperatures. The secondary reasoning is that the L15B7 has a very small oil capacity and being able to add nearly a full quart to the system will help in both temperature and also helping keep the oil pressure stable at all times!
To round it all off, the lines we choose to use are USA Made SQUIRRELLY PERFORMANCE lightweight braided hose, and their hand-assembled fittings to assure you get proper hoses every time!
Features
MAP Custom Billet Aluminum oil filter adapter to retain ground clearance for factory filter, and clear the factory undertray, designed in house for the 1.5T Civic platform
1/8" NPT port to add Pressure or Temperature gauges
Lightweight Braided Squirrelly Performance AN lines and fittings
Large capacity SETRAB oil cooler core, that with lines adds nearly 1qt of oil capacity to the system
All stainless hardware to prevent corrosion
MAP USA Made stainless Tig welded mounting bracket
Benefits
100% Direct Fit
Made in the USA
Increased Oil Capacity
Increased Oil Cooling
Maintains Ground clearance for oil cooler

MAPerformance Front Pipe | 2016+ Honda Civic X 1.5T
:
2016+ Civic X 1.5T Front Pipe by MAPerformance
Constructed from our CNC bent 304 stainless steel and CNC flanges our 1.5T front pipe features design cues that are all with the customer in mind.
The 2 piece design utilizes a V-Band connection to not only simplify install but also allows the customer to grow into our future products that will eliminate the factory style 3-bolt connections without having to buy all new products when you continue to modify your car.
Our unique CNC flange design is based around factory style connections that allow the use of OEM gaskets and create the best sealing flange available. The front pipe is TIG welded here at our Cottage Grove, MN facility and comes standard with our reinforced flex section to eliminate wear on the exhaust components, along with all the gaskets and hardware needed for the install!
Features
Constructed of 304 Stainless Steel and TIG welded here in our USA facility
Two Piece design to simplify install, and allow product changes to be made in the future (Turbo Kits, etc)
Mandrel bent and utilizes CNC flanges designed to receive OEM gaskets
All hardware and gaskets included in kit
Stainless flex section to reduce wear and tear on system
10th Gen Civic 1.5T Silicone Radiator Hose Kit
:
The MAPerformance 10th Gen Civic 1.5T Silicone Radiator hose kit was designed as a direct bolt on replacement solution to replace the factory rubber hoses. This kit contains the three major hoses connecting the radiator to the engine, unlike the other kits that only replace two.
Our high quality reinforced silicone hoses are designed to withstand much more heat and pressure making them the best option for those of you modifying your car beyond factory spec. With this design, you will also see the benefit of reduced under hood temperatures as they will insulate the system much better!
Along with the superior design, they were also manufactured with style in mind. A high quality finish, and uniform shape make these a great aesthetic addition to your engine bay!
Features
Direct Fit for All 10th Generation 1.5T Honda Civics
Constructed From Durable 3-ply Silicone
High Quality Finish for Improved Styling Over Factory Rubber
High Quality Worm Gear Clamps Are Included

10th Gen Civic 1.5T Port Injection Kit
:
Honda Civic X L15B7 Port Injection Fuel Rail Kit by MAPerformance
When it comes to increasing the power output of a vehicle, most people imagine building their engines or bolting on a larger turbo, but the unsung hero of reliable power delivery is often the last, and arguably the most critical component of the power delivery system, namely, the fueling.
Many modern vehicles utilize a form of fuel delivery known as direct injection. The direct injection uses the in-tank fuel pump to supply a mechanical fuel pump that increases the fuel pressure to a very high level before feeding the injectors. This type of system typically benefits more from fuel pump upgrades rather than injectors as the injectors are, for the most part, capable of introducing as much fuel as high-pressure fuel pump can provide. Once you find the limit of your high-pressure fuel pump, there were no viable methods to increase fuel delivery to the engine...until now.
The MAPerformance Port Injection Upgrade kit provides you with a direct bolt-on option for your Civic X 1.5T, allowing you to add the supplementary fuel needed to take safely make the power that today's bolt-on turbos and turbo kits are capable of making! When designing this kit, we had a few key tasks we wanted to accomplish, starting with a product that had a very simple install and could be done with standard hand tools, next on the list was optimizing the injector angles to provide the best spray pattern into the intake tract allowing the fuel to disperse in the most uniform possible way. With those in mind, we designed our bolt-on spacer, and the custom fuel rail to do exactly that! This kit does not replace the factory Direct Injection system, rather it adds additional capacity to the system.
The kit was designed to utilize two different height injectors, the 48mm, and the 60mm, both utilizing a 14mm upper and lower O-ring. Some options are listed below, but there are more available. Additional plumbing will need to be done to get fuel to the rail, please consult us with any questions on the needs of the kit! This adapter is designed for a DIY plumbing kit and therefore will come with no lines or plumbing. We do have a kit in the works, but for now, the DIY customers at least have an option!
PLEASE NOTE: FUEL INJECTORS ARE NOT INCLUDED IN THE KIT, AND WILL NEED TO BE PURCHASED ADDITIONALLY
Features
CNC 6160 Billet Spacer
Adjustable Height to accommodate multiple injector options
Integrated Hardware mounting for a simple and clean install
Optimized Injector angle for the best performance
Made in the USA at our Cottage Grove, MN facility
Injector Options
Injector Dynamics ID1050x.48.14.14
Injector Dynamics ID1300x.48.14.14
Injector Dynamics ID1700x.48.14.14
Deatschwerks 17U-00-0050
Deatschwerks 17U-00-0060
Deatschwerks 17U-00-0072
Deatschwerks 17U-00-0095
Deatschwerks 16S-12-2200
Fuel Injector Clinic IS151-0525H
Fuel Injector Clinic IS151-0650H
Fuel Injector Clinic IS151-0775H
Fuel Injector Clinic IS151-1000H
Fuel Injector Clinic IS151-1200H
Fuel Injector Clinic IS151-1650H

10th Gen Civic 1.5T Fuel Pump Install Kit
:
Honda Civic X 1.5T Fuel Pump Install Kit (Hard Parts Only) by MAPerformance
In our time as part of the 10th Gen Civic SI community, we have found that this group loves to work on their car and make parts and systems with a bit of their own style involved.
We found that above 360hp the factory system was just having a hard time holding constant pressure at the levels we were demanding, so this kit was born as a solution to fix that, along with supplying the fuel we would need for our Auxiliary port injection kit also. Since then we have been working on a complete fuel systems solution for the platform, and one of the things we get asked about most is upgrading the fuel pump and if we have any options.
Well, here it is. Our Civic X Fuel pump mount kit is the answer for those DIY guys out there looking to build their own system. We designed this around the Walbro 450 sized pumps as a drop-in design utilizing the factory basket. THIS KIT WILL GET RID OF YOUR FACTORY FUEL FILTER, FUEL PRESSURE REGULATOR, AND IN-TANK VENTURI so you will need to make sure you have a solution for all of those, as we do not recommend running the car without any of them. We will also have a complete solution available for those of you looking for a drop-in and go option.
This kit here will include our in house designed Billet Fuel pump mount, that holds the pump in the optimal location utilizing factory hardware, and minimal tools needed for install. Along with the fuel pump strainer, fuel pump wiring, wiring bulkhead, and line to connect to the factory top hat. We do recommend that you hardwire the pump (Link to Deatschwerks Hardwire kit) as the 450 will overrun the factory wiring and fuse.
PLEASE NOTE: THIS KIT IS DESIGNED FOR THE DO IT YOURSELFERS THAT ARE LOOKING FOR A GOOD BASE TO START WITH, PLEASE DO NOT BUY THIS IF YOU ARE LOOKING FOR A SIMPLE DROP-IN SOLUTION.
Features
Simple to install
High-Quality materials compatible with all common pump fuels including E85
No set screws that are prone to damage pumps
Includes the hard to make parts for starting your fuel system
Benefits
Larger pump capabilities for more fuel
Minimal tools needed to install
No chance of pump damage with install

10th Gen Civic 1.5T Small Brake Kit
:
1.5T Civic Lightweight Small Brake Kit by MAPerformance | Fit 15" Wheels On Your 10th Gen Honda Civic (Si & Non-Si)
Whether you are looking to fit a smaller wheel, or shave some weight from the front end this is the kit for you. Designed as a bolt-on solution for those of you looking to run a 15" wheel (Limited to a 17" with factory brakes) this kit is made up of high quality Centric Calipers, Centric Premium Rotors, and a pad set of your choice to make it as simple as possible to get everything you need in one spot!
The three pad Choices are as follows:
Centric Posi Quiet - Street use, will not stand up well to prolonged heat. But quiet and low dust.
Stoptech Street - A good medium between the Posi Quiet and the Track, slightly more dust, slightly more noise, but can handle much more heat.
Stoptech Track - Track days only, need to be up to temp to operate well, high noise, and a higher dust rate.
Don't see the option you want? Reach out to our sales staff and they would be more than happy to work with you on a kit that fits your needs!
Last but not least, the addition of the Goodridge Stainless brake lines (Don't forget to add your Motul RBF600 Brake fluid!) will round out the ultimate package for your Street/Strip 10th Generation Civic! With a much stiffer and more consistent pedal feel there is no beating the addition of these stainless lines.
Civic X Small Brake Kit Features
High-Quality Centric Premium Rotors
Choice of multiple pads to suit your needs
Weight Savings
Anti Corrosion coated calipers
100% pressure tested and inspected to ensure proper operation and fitment of calipers
Better Pedal feel with the addition of Goodridge Stainless Lines