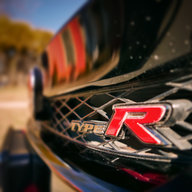 First Name

Marcus
Joined

May 21, 2018
Messages
Reaction score

1,252
Location
Car(s)

'18 Civic Type R (RR)

Hmm ya so if I saw the tach hit 8k rpm I for sure engaged into 2nd. Or possibly missed 4th (lol) and blipped throttle. Doubt that though.

Shit is eating me alive. Live and learn I guess.
Yeah, if your tach hit 8k, then you at least partially engaged 2nd, though it may not mean you blipped the throttle (but it would be far more violent if you didn't). Sorry to hear this happened
Hope the car is all good, maybe a compression test to ease some unknowns?