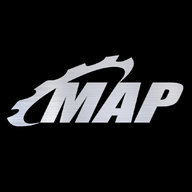 Joined

Nov 30, 2017
Messages
Reaction score

1,240
Location
Website
Car(s)

2017 SI Coupe

​
Hey everyone! OK, I admit, this post is a bit late to the party. But things here have been moving so fast with this platform, that I just simply forgot that I wanted to do this. This thread is here to show you folks a behind the scene documentation of the all the product development, as well as trials and tribulations we encountered along the way. All the tuning, wrenching, welding, and breaking things. It's going to be a fun ride! Let's get onto it.
Chapter 1:
Objective:
To generate compelling products and support for the new series of turbocharged Honda engines and platforms.
Overview:
To accomplish the above objective, we opted to start with the Civic Si. There are several key reasons that lead us to select the Si over the standard EX model.
We felt that enthusiasts would more quickly adopt performance modifications given the sportier optioned vehicles.
At the time of the original decision, no major company manufactured a compatible exhaust and we wanted to step up to the challenge of the center exit design
Not many "Legacy" Honda companies have adopted the 1.5t platform and therefore, the community needed more products to support their platform of choice.
Many technical aspects of the engine have not yet been uncovered, allowing us the ability to increase our knowledge and experience while learning about a new engine.
Now that we have acquired the car, it's time to put it on the rollers and get some base line testing done!
The factory SI is rated at 205 hp, and 192 lb/ft of torque at the crank. Surprisingly, these cars do seem to be a bit underrated from the factory, assuming the average 15% drive train loss typically found on a FWD platform. In stock form, our SI put down 200.6whp, and 195.9 wtq using our Dynojet dyno. Now that we have a good base line, it's time to see what we can do tuning wise, using completely stock hardware. There are two popular tuning options for these cars. Hondata, and K-Tuner. Ultimately, we decided to support both. This gives the customer an option to chose either option depending on their preference. After a few days of dyno and street tuning, here are the results we got on our bone stock SI using the K-Tuner with 93 octane fuel:
Civic Si Stage 1 Beta OTS -
Normal Mode
: Max Power: 210.85 Max Torque: 246.20
Civic Si Stage 1 Beta OTS -
Scramble/Sport Mode
: Max Power: 218.56 Max Torque: 256.98
Civic Si
Stock
: Max Power: 200.62 Max Torque: 195.92
As you can see, the peak numbers don't look extremely overwhelming, but there is a significant improvement in the mid range power and torque. This feels awesome on the street, in my opinion. Which brings us to our first hurdle. During the tuning session, the factory clutch was starting to slip on the last few pulls. It was obvious at the time that if customers plan to run even a "Stage 1" tune, an aftermarket clutch is going to be needed. Especially to support any more power in the future, which we plan to throw at it
We decided to go with the
Clutchmasters FX250
. This clutch should provide stock like pedal feel, with added torque holding capacity that we need. Now that we have a stronger clutch in place, it's time to start R&D on our hard parts (intake and downpipe), and "Stage 2" tuning to support them.
We first started with the intake. As always, we wanted to continue with our traditional way of fabricating. Made in house in our facility located in Cottage Grove, Minnesota, using a CNC cut MAF housing, US made 304 stainless steel, and welded by some talented, sexy fabricators. We opted for a clever press method in which we were able to expand the tube to the correct internal diameter of the factory MAF housing design. This eliminates the need for a bulky, pricier billet piece coupled with silicone connectors to form a single, hydraulically efficient design.
With the intake ready and installed, we can now begin working on the down pipe. We wanted our downpipe to be able to work with the stock heat shield, and still have room for the optional GESI cat. As with the intake, our downpipe is hand made from 3" 304 stainless steel, using CNC flanges, and a one piece mandrel bent tube. This also allows us to provide a lifetime warranty with all of our fabricated components. We are also going to include new turbo to downpipe studs just in case one were to break off. We found it was easier to simply replace them before installing the downpipe. These will be available in raw stainless, or ceramic coated.
******STAAAAGE TWO TIMEEEEEE******
The Civic X is now equipped with our intake, 3" catless downpipe, and K-Tuner V1.2 using 93 octane. It's time to strap it back on the rollers, and begin the Stage 2 tuning process! During these runs, the OEM cat back was still in place.
During testing, we found that with the stock tune, K.Control was increasing over a few runs (indicating tune/timing is too aggressive), so the power level was highest for the first run. But by the time K.Control increased from a default of 58%, to a stable 65% over the course of a few runs (inducing more timing reduction), therefore the power is lower each run. With the addition of our intake and downpipe, coupled with our Stage 2 tune, we found the K.Control was decreasing over a few runs from the default 58% down to 55%, indicating the original/prescribed tune/timing has headroom for the ECU to increase power. As such, the power level increased each run until it stabilized around 55%. All runs were done on the same vehicle, same fuel, same day/conditions etc.
I suppose this is a good time to call it a day. But make sure to subscribe to this thread, as we have a lot more exciting development coming soon
Thanks for reading!