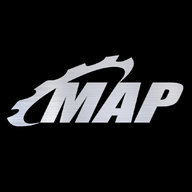 Joined

Nov 30, 2017
Messages
Reaction score

1,170
Location
Website
Car(s)

2017 SI Coupe

Civic X Oil Cooler Kit - This one is a kit I am extraordinarily proud of. We recognize that many, if not most of these Civic X's are going to end up being road raced or auto crossed rather than being drag raced. We do have a storied background in drag racing, and I think it is natural that we look at cars with a rather singular vision, but it is always important to take feedback from our customers and apply our abilities and passion to create a product that will speak to them. To that end, we have developed a large capacity oil cooler kit for the Honda Civic 1.5t powered platforms that I believe will be the absolute best kit available on the market.
Where does our kit shine? Well, to start out... there isn't much in the way of options for the platform and the existing offering apply a simple sandwich style adapter to gain the oil passageways access necessary to feed and return from an oil cooler. Why is this a problem? Use of even the simplest and thinnest adapter will cause the oil filter to hang below the front cross member... SIGNIFICANTLY. That means that you cant use your factory undershield and if you hit speed bump or a pot hole, the oil filter is going to take the complete impact.
Our kit uses an in house designed and absolutely purpose built solution which changed the orientation of the oil filter. Essentially, you bolt the base plate on like any ordinary sandwich plate, but that is just the base, the top portion bolts on to that base place, sealed by o-rings... once fitted, the oil filter is angled away and forward allowing it to clear the undertray AND it is no longer hanging below anything... it is safe. We even added a port for (end user choice) aftermarket oil pressure gauges or oil temp gauges.
Beyond all that, we also use top a top notch high capacity Setrab oil cooler which in total, adds almost a full quart of oil to your oiling system. This system is also completely compatible with all existing MAP components so you can rest assured that you can complete your dream build and mix and match any components you see fit without worry of one part interfering with another.
Last edited: