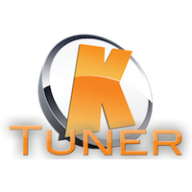 First Name

J.R.
Joined

Jul 10, 2017
Messages
Reaction score

2,901
Location
Website
Car(s)

2017 Si

We have a software update today including some new goodies and some love for our Non-Si 1.5T community members with CVT and MT! Download from the main website downloads page. We'll push out the official notification tomorrow.

Quick Boost By Gear Settings (Si and Non-Si 1.5T With BBG)
:
We've received a lot of questions on how to set boost by gear up, so we've added some options to make it extremely simple! We're excited to add Quick Boost By Gear options which allow you to adjust boost by gear limit tables via a menu selection. Available for all ECUs that currently support Boost By Gear.
Traction:
We offer levels from 10-21PSI that hold flat through the RPM, and levels 10-20PSI that ramp up after peak torque RPM so you can still utilize your top end while maintaining traction down low.
Clutch Preservation:
For those of you trying to keep from hurting the clutch when you step on it in higher gears you now have an easy solution to limit low end torque production by gear.
CVT Preservation:
We've had no issues with the basemaps, but we still see a lot of posts from those concerned with CVT longevity. For those of you looking to add an extra safety net we make it easy!
You'll find this feature below Quick Adjustments under Main Parameters. More info can be found here:
http://ktuner.com/KTunerHelp/quick_boost_by_gear_settings.htm
On The Fly Features For Initial Non-Si ECUs
:
We're excited to release on the fly map switching features to our first selection of Non-Si 1.5T ECUs, MT and CVT Civics and Hatches. This covers a large majority of our Non-Si ECU members, so we're putting it out first. More ECUs will receive this feature in upcoming updates!
This includes: Boost Targets Normal, Boost Targets ECO, Turbo Responsiveness, and Turbo RAMP control. You can take it from mild to wild right from the cruise controls!
You can find directions here:
http://ktuner.com/KTunerHelp/on_the_fly_map_switching.htm
For MT models you also get access to On The Fly Adjustable Launch Control
http://ktuner.com/KTunerHelp/on_the_fly_adjustable_launch_control.htm
If you're currently using one of these bases you'll have access to these great features in today's updates.
Civic Models
5AA-A0x
5AA-A57
5AA-L58
5AA-A67
5AA-L68
5AA-C0x
5AA-C57
5AA-C67
5AA-K0x
5AA-K1x
5AA-K2x
5AA-X0x
Hatchback Models
5AN-95x
5AN-A0x
5AN-A1x
5AN-A5x
5AN-B5x
5AN-L5x
5AN-A6x
5AN-L6x
5AN-C0x
5AN-C1x
5AN-C5x
5AN-K6x
27WON Turbo Basemaps
:
In conjunction with Innovative Motorworks and
@D-RobIMW
we have developed and stress tested some great maps that really take advantage of the 27WON turbo setup and we're looking for Si testers who already have the turbo installed along with a KTuner unit. We will need you to datalog so we can verify data from all over the country. We have been stress testing here through the middle of the hot Arizona summer both with factory and an aftermarket intercooler.
We've been able to produce solid power numbers on pump gas at
much
lower and safer boost levels
, as well as ethanol testing at higher boost levels to provide a great basemap.
Individual results will vary based on aftermarket parts. Below are two different vehicles with a different assortment of aftermarket parts from different companies. Major differences between the two were the intake setup, 2.5" vs 3" Front Pipe. Same dyno, same overall weather conditions, very different outcomes.
We hope you're as excited as we are! Thanks for your support!