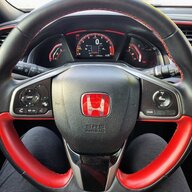 First Name

Anthony
Joined

Jul 13, 2018
Messages
Reaction score

194
Location
Car(s)

2008 Honda Civic Si sedan

I think there is some room for improvement in that group and the the people that admin it.

I got banned yesterday for posting SAE research related to intake valve deposits (catch cans). The scientific research contradicts what they were promoting about catch cans.

Does this seem worthy of being banned?

Honestly, do you really want to follow a "how to"

from somebody that thinks there are two opposing threads when dealing with a shift knob

?
Lmfaooo, that was hilarious. I think he finally realized he was wrong when that guy pointed out he was interpreting the manual incorrectly on page 2, then he just stopped responding. It's annoying when people can't admit their mistakes... But even though he was wrong about this and other stuff, it doesn't mean he has zero good information to share about other stuff, but yeah definitely proceed with caution with any information you come across on the internet.
Anon account is kinda lame. Just post your own opinion from your own account imo. But yeah, it's not technically a scam because you aren't paying for anything.
I always thought this dude's name was suspicious. Like his name really Aston Martin...? And he has no actual profile pictures, just pictures of his poodles. Just seems a little suspicious/weird.