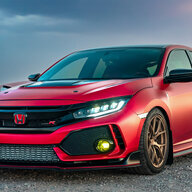 First Name

Jonathan
Joined

Sep 10, 2019
Messages
Reaction score

76
Location
Website
Car(s)

2018 Civic Type R, 2009 FA5

This isn't a post I wanted to write.
However, I'm trying to find some answers to some questions I have.
Over the past 8-9 months I enjoyed reading the reviews and "How-To's" in the
"FK8 Product Reviews"
FB Group.
About a month or so ago I was looking for an install tutorial I saw in the group, but for some reason I was banned.
I thought this was odd considering I don't remember leaving any comments or making any
posts to the group for them to have grounds to ban me. Then again my memory could be failing me.
So I began to do some research into the matter.
First I tagged them in an Instagram comment asking them to send me a DM regarding the matter.
After a week with no response, My wife used her account to find out who the Admins were in the
"FK8 Product Reviews Group"
so I could send them a message.
So I messaged them from wife's account.
After a few days, I check the messages to see if there was a response.
There wasn't a response, However, now my wife's account is banned from the group.
So I began to dig deeper.
I noticed that
"FK8 Product Reviews Group"
claims to be
"Non-Profit"





What is a Non-Profit?


Because I own a non-profit and know the rules and regulations.
I performed a search at IRS.gov for their non-profit status.
To my surprise, I couldn't find anything.
According to federal law all operating non-profits must submit their financials and this is considered public information.
Examples:
Furthermore,
If they aren't classified as a
"non-profit"
, even if the members of the group don't earn money from the group.
According to the IRS Free Product in exchange for a review is classified as monetary income based on the fair market value of the product received.





Therefore if the group isn't operating under a 501C(3) status, they're classified as for profit as long as they receive free product
I'm not mad about being banned from the group at all, I was mainly just confused on the reasoning.
However, I'm more worried about their claims they're making on being a
"Non-Profit"
as many people trust their reviews.
Therefore I'm asking
"FK8 Product Reviews Group"
to submit their "Form 990" to the CivicX group to prove they haven't been lying about their non-profit status.
Let me know your thoughts.
Last edited: