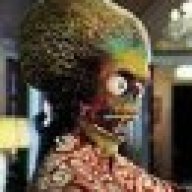 Joined

Nov 27, 2015
Messages
Reaction score

2,224
Location
Website
Car(s)

93 Integra, 06 Si, 12 Si, 17 Si, 19 Si, 18 FK8, 18 Accord 2.0T
Vehicle Showcase

Please do not fully quote this post as it will be updated.
Most people know that from the factory FK2/FK8 ECUs cannot be programmed over OBDII and must be unlocked ('jailbroken'). Previously this involved sending you ECU to Hondata or visiting one of our traveling jailbreak meetings around the country.
Now you can do your own jailbreak in a matter of minutes.
You will need a FlashPro and the FlashProManager software V3.4.9 (or higher) installed on a laptop.
1. Make sure your FlashPro is registered
2. Plug the FlashPro into your vehicle, switch on the ignition. Open the 'FlashPro' window and select the 'Jailbreak' tab. Check the vehicle VIN is shown.
3. Copy the VIN (to the computer clipboard).
4. Purchase
this
product 'Instant Jailbreak' using your vehicle VIN.
5. Enter the order number from your online purchase.
6. Click 'Instant Jailbreak'. The process takes 30 seconds.
Notes:
The software was released today.
You need a FK2/FK8 FlashPro.

This works for all FK2/FK8 vehicles.

It does not matter if the FlashPro is locked to the ECU or not.
This is available 24/7. As soon as you purchase the jailbreak from the store you can jailbreak the ECU.

You need an internet connection during the jailbreak.
The jailbreak process takes 30 seconds.
ECU clone jailbreaks will still be available from our website.
For the first couple of days we are going to limit the number of jailbreaks available for sale per day.
Last edited: