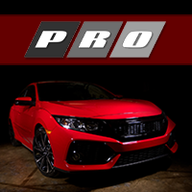 Joined

Jan 29, 2016
Messages
Reaction score

1,035
Location
Website
Car(s)

2017 Civic Si Sedan, 2017 Civic EXT Sedan (manual), 2014 Civic Si Sedan, Others

Because this is the first factory turbo Civic ever offered, many of your might not realize some of the benefits of upgrading the stock intercooler, or why this would even help performance.
Injen just recently released an intercooler for all 1.5T turbo 2016+ Civics (coupe, sedan, and hatchback). The Injen intercooler is TWICE as large the factory one, and reduces air temps by up to 24 degrees F.
Why is this useful / important? Read on...
Colder air in general gives more power due to the air being denser and containing more combustible oxygen per unit volume, and this is true whether or not you have a turbo vehicle. So, since the Injen intercooler drops temperatures by up to 24 F, you're going to pick up some power just from that.
However, there is added benefit on these 10th Gen turbo Civics: the colder air can cause the factory ECU to advance timing (or keep it steady) rather than retard it under spirited driving situations. The 2016+ turbo Civics all use a complicated dynamic (algorithmic) timing control, and variables such as engine coolant temperature, intake temperature, fuel quality, and other factors all can cause the ECU to decrease or increase timing, which can have a huge effect on power! We have seen this first hand on our dyno runs with our 2017 1.5T sedan shop car.
Hope this helps explain some of the mystery behind intercooler upgrades for those interested!
Key Features:
Drop-in (bolt-on) intercooler upgrade that results in up to 24 degrees F cooler air temps going into the engine.
Power gains of up to 16 hp and 19 lb-ft of torque.
Retains boost pressure to within 0.5 PSI across the core.
Core size dimensions: 21.06" x 5.75" x 5.28" (twice as large as stock).
Constructed with cast end tanks and precision CNC-machined aluminum flanges.
TIG-welded and has a slick silver finish.
For more product info and to purchase:
https://www.procivic.com/pages-produ...067/index.html