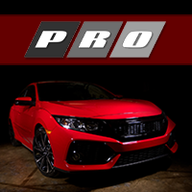 Joined

Jan 29, 2016
Messages
Reaction score

1,035
Location
Website
Car(s)

2017 Civic Si Sedan, 2017 Civic EXT Sedan (manual), 2014 Civic Si Sedan, Others

6/7/17 UPDATE: Hondata recently did a comprehensive test of several different aftermarket intakes, including this one, and found that in general there is only about a 5-6 whp gain for cold air intakes. We agree with Hondata's results because their testing method was much better than Injen's. I have left the original post below untouched, which was based on Injen's original (inaccurate) tests using a CVT equipped Civic.
We've been in the business for quite awhile but never in our whole history of selling, designing, testing, and marketing parts has an intake for a Civic ever posted such massive power gains.
The new Injen intake for the 2016 Civic 1.5L Turbo engine produces a truly insane
+29hp and +25 ft-lbs of torque
at peak power. And the gains are not just at peak power...hp and tq go up significantly across the whole engine power range (see the dyno below for proof). My guess is this engine likes to breath quite a bit and is more potent from the factory than Honda would have you believe. It is most likely highly restricted by the factory intake system, maybe for NVH (noise) requirements. Whatever the reason, the results are amazing.
The particular intake is designed for the CVT transmission currently available on the Civic Turbo models, but should work for the manual transmission as well (when it comes out). It also converts to a short ram intake, but the real world power gains may not be as high if you choose to do that.
The intake is scheduled to be out of production and shippable anywhere from 2/19 to 2/23
.
Feel free to use our "save10" Tax Season discount code to save $10 instantly.
Product link to purchase: Injen Cold Air Intake 2016 10th Gen Civic Turbo
Pictures, Video and Dyno:
EDIT: Please see further discussion below for what is going on in this dyno graph. The factory CVT Turbo Civic is not consistent and there is no way to stop it from shifting when it wants to, and the Curly Qs at the end of the blue lines are probably a result of this. Injen tried their best to eliminate variables and get consistent runs. The stock power Honda advertise is 174hp @ 6000 RPM. Injen's measurement of around 143hp at the wheels just below 6000 RPM is consistent with this, assuming a drivetrain loss of 15%. Once the manual transmission of this car come out, we should have cleaner dyno graphs to look at that will give a more accurate representation of the horsepower differences around 6000 to 6500 RPMs.
Last edited: