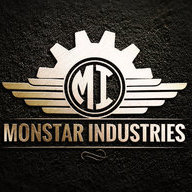 Monstar Industries
Elite Sponsor
First Name

Monstar
Joined

Apr 5, 2018
Messages
Reaction score

32
Location
Website
Car(s)

2018 Civic Type R FK8R

​
Civic X Members,
Before anything we want to thank you for the continued support of our online store. The vast amount of orders being made on a weekly basis during this pandemic and economic crisis truly is something we feel thankful for. With those said circumstances however there is a continued delay from MFG's on product. It is simply out of our control and honestly for the most part the MFG's as well. There are many things that go into making a product or bringing exhaust systems for instance in from other countries right now.
In the past month we have seen an influx of chargebacks for items customers knowingly purchased even though they were on backorder. We have always notified anyone within 24 hours of a non in stock item and unfortunately with the amount of losses these past couple weeks this month in particular we will no longer offer any backordered items. It simply is not worth the financial stress it causes the company. There have been some instances in which backordered items were delivered and signed for while chargebacks were already issued. This takes not only a fee from the company but also payment for product and customer funds.
We greatly appreciate any and all support but this has happened to much and while many other vendors will not publicly speak on it they have as well. There simply is no protection for the vendors, manufacturers and service providers when it comes to credit card payments. Business's are made to succeed when done right and hindering the business just isn't something we wish to do.
We will invest in inventory of said backordered items in the next upcoming weeks and simply sell those as we have them. Other than that every backordered item that is pending has been cancelled and refunded.
Thank you for the continued support as customers. We greatly appreciate all the hard work the manufacturers are putting in to stay afloat here in the states and abroad. These are extremely challenging times and we are cheering for EVERY manufacturer to continue growing, producing product and being as being healthy as possible.
Monstar industries
Last edited: