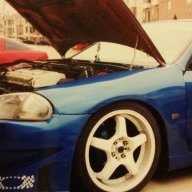 Joined

Oct 3, 2016
Messages
Reaction score

3,954
Location
Car(s)

2016 Civic EX-T, 2004 Acura TSX
Vehicle Showcase

No. We don't do periodic checks of your engine software programs. The only time this matters is if you are trying to file a warranty claim.

What is happening is people are blowing up engines and transmissions at very low mileages, it makes Honda think there is a larger quality control issue so they ask for snapshot data or will disassemble the trans to do an inspection as to why it failed. Knowing that they sell tuner cars, they know these tuners exist, they aren't stupid lol. So with engine and transmission failures they will set a DTC and we will then send that data to Honda for analysis. The snapshot of the failure has the program number stored as well. They will look at the program number (it won't be a factory number) and they look at the conditions of the fail. If the standard hatchback only makes 8psi or whatever at WOT and it shows you were pulling at 15psi....they know it's tuned as well.

Play with your civic all you want, it's your car, but just don't expect Honda to pay for your racing expenses if it blows up. Know that engine failures and trans failures are a real possibility of tuning a component to work at twice it's designed loads.
When did Honda start taking apart CVTs? They were a no open part and was full replacement no matter what happened when I got my CVT replaced. And if you flash stock with Ktuner the DTC is erased and software version is the same as factory.
Uh, you don't seem to really want to get this fixed. If I was facing a $5k transmission charge, I'd drive the distance with no questions. If there's a warranty, does it cover the cost of repairs or does it mean you need to have them fix it personally? You need to talk to them.
He is lucky they quoted $5k at that dealer. The $ tag on one from my dealer installed was over $9k. Thank goodness I got mine free