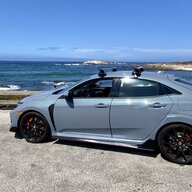 First Name

GG
Joined

Nov 6, 2020
Messages
Reaction score

27
Location
Car(s)

2021 CTR

Join the Xgen CarPlay Bug club! That's exactly what happens to most of us. What's works best is doing a master reset on the infotainment and then your phone should connect again.
I've done that, but if I'm driving it won't let me re-connect until it's "safe to operate), meaning car stopped and out of gear. That means pulling off of the freeway and stopping on the side of the road when on a road trip, which is a PITA. If it were one a year I could handle it, but it's more like twice a day!
I brought it into a dealership to have them reload the software, but it didn't help. I figured it wouldn't, but I wanted a record of the issue before I upgrade the stereo system with a new amp & speakers.
A couple times the disconnect seemed to happen when going over a bump, which is why I'm going to try the isolation pad. Another time I was just touching the screen, so I wondered about static electricity. Of course, that could just be a coincidence and it's just buggy software. Regardless, I hope that a wireless CarPlay will fix this issue.