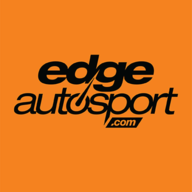 First Name

JP
Joined

Jul 19, 2017
Messages
Reaction score

102
Location
Car(s)

2017 Honda Civic Si

What's up everyone?
First off, if you're interested in our FC3 project, make sure you subscribe and follow us! We'll also be posting a lot on IG so follow us there as well. Links are in signature! We'll be posting everything we do on the forum too so you can get updates here.
It's been a while since we were able to work on our FC3, like 2 years... We've been wanting to do this for a while so we're pretty excited to get going on this project. As the first part of our project, we installed a nice HKS suspension setup. We've never used the Hipermax GT coilovers from HKS on any of our other projects before so we we're excited to get the opportunity and anxious to see how nice they are, what they feel like, and how well they perform. We won't get a chance to really see how they perform on the track for a while but, for now, we'll at least report on fitment, function, street feel, etc. We also have not installed the error canceler but we'll probably do that later and provide any info you need.
If you'd like to pick up a set of these coilovers, you can
find them here
!
Here's a video we made with some of the install process and some basic info about them. We'll do a follow up video about their performance a little later. But until then, enjoy this first part and let us know what you think!