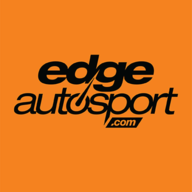 First Name

JP
Joined

Jul 19, 2017
Messages
Reaction score

101
Location
Car(s)

2017 Honda Civic Si

Hey everyone! We're super excited to be here. I'm sure many of you Honda guys haven't heard about us. Maybe some of you have. Here's a little about us.

​

We are an online retailer based in the Denver, CO area (check out our site right here) and we focus mainly on small displacement, turbo platforms but offer parts for many others. We've been in business since 2009. Our goal is to provide insanely good customer service to everyone that gives us the opportunity to serve them! We're very knowledgeable and provide a high level of service and expertise. We're here to help with parts and guidance in order for you to have a great experience modifying your car. We are very objective with advising people on parts. We let you decide what you want while recommending what we think is good for YOU, not us.

If you don't need a personal touch, no problem. Our site is easy to use and you can shop around all you want and get parts delivered fast and easy. We have great order communication and you'll know everything you need to know about your orders in a timely manner.

​

With that said, we just recently bought a 2017 Civic Si! When we dig in, we dig in. We'll be modifying this car, learning about it, tuning it, and showing everything we do along the way. We hope you gain insight and ideas for your own builds through ours!

If you're into it, check out our blog. We'll have more info and you can choose to subscribe if you'd like to get updates when we post them. We'll probably go a little more in depth over there if you care to check that out. We've already started with our first blog post about our new Civic Si right here.

We will start getting parts up on the site for you guys right away. We have a longstanding relationship with Boomba Racing and have placed a stocking order for a handful of Honda specific parts and those will be here shortly. We have established a relationship with PRL Motorsports in the past and will be offering their products as well. We will be stocking many major brands' parts as they become available or if they already are, as well as many other companies that make a good product that we feel can be valuable to our customers. Please don't hesitate to use us as your main source for anything from turbo kits (when they come) or even just oil and a filter for the next time you need to change yours.

Here are a few other notable projects we've worked on in the past. This isn't our first rodeo and we believe we have a lot of knowledge and experience from our past and current projects that will help us make our Civic a great project, as well.

2013 Ford Focus ST (ongoing)

Currently finalizing a custom fuel system and will be shooting for 600-650whp in the coming weeks. Quick build specs: stroked 2.3L, higher compression, ported head with bigger valves and cams, auxiliary fuel injection (additional 4 injectors), GTX3582 turbo.
​
2013 Subaru WRX Sedan (ongoing)
This is sort of a road course car to us, along with being driven on the street occasionally. It's still on stock turbo and motor but we have a lot more planned for this guy. Currently, it sits around 275whp and about 335wtq. Our most recent additions are bigger Wilwood brakes on all 4 corners along with Fortune Auto coilovers.

​
2009 Mazdaspeed 3 (sold a few years ago)

At the time it was sold, it had a GT3076 bolt-on turbo kit from ATP Turbo and was making about 350whp on pump gas and around 400whp on race gas.

​
If you have questions, feel free to message, call, email, post, etc. We're ready to help with anything we can! We look forward to being a part of the 10th Gen Civic community!

Follow us on Facebook.
Watch videos on our YouTube channel.
Subscribe to our blog.
Thank you!!!