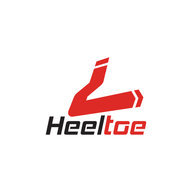 First Name

Marcus
Joined

Jan 4, 2018
Messages
Reaction score

48
Location
Website
Car(s)

2017 Civic Sedan EX-T 6MT
Vehicle Showcase

Hi there! It's Marcus from Heeltoeauto.com. You might know me from such sensational internet locations such as Hybrids.jp (probably not unless you are over 40), Honda-tech.com (probably not unless you are over 35), Acurazine.com (Probably not unless you are over 30 and owned an Acura or V6 Accord before), or Redpepperracing.com (Let's be honest, probably not more than a couple people here even know what that is).
The long and the short of it is, we at Heeltoe love the new Civics. This is the story of how we came to own one, and hopes to be the journal of what we do with it along the way. Admins on the ban button...this honestly isn't meant to be any sort of vendor post. We are playing with the car and while we do sell many of the items we are expecting to tinker with, we aren't looking to do anything more than share our experiences with the car.
I'll maintain a postlog here for better reference:
1. Intro! You are reading it now...
or read on Heeltoe
2.
Retrieval from the tow yard
...
or read on Heeltoe
3.
Inspecting the damage
...
or read on Heeltoe
4.
The HTSpecCivicX Gets its Final Repair Estimate...She's a Goner
...
or read on Heeltoe
5. Coming Soon!
So without futher ado, let's ger started!
-------------------------------------------------------------------------------------------------------------------
1. Intro!
It's so good to want a new Honda again!
The run of the mill, mid-grade volume model is tunable, tossable, economical, and fun. The newest turbocharged Civics carry on the classic Honda heritage and as such are totally "wantable" cars, even if they look a bit weird. I've never really wanted any Honda Civic newer than a 1995 model, or maybe an EP3 on occasion, if I am being generous. But a new Civic with an L15B engine...we wanted one to play with. It's so old-school Honda. Do stuff like compare parts, kinda review the experience…really just enjoy the car for a bit. This is how we got one.
We contacted our friends at the Tonkin Auto Group in Portland and made a remote deal on an in-stock Orchid White on Black EX-T manual. No—one does not simply find a manual trans white on black Honda within 50 miles of home on the fly. We suspect it was destiny at work. We pounced on the chance to grab it.
The deal was done during the week between Christmas and New Year's Day. It seemed like a serendipitous chance to spend some quality time with my mother, whom was visiting at the time for the holidays from Northeastern Pennsylvania. My mom taught me to drive o-so-many years ago in her manual trans 1994 Camellia Red Pearl Civic EX Coupe. I really loved the rare occasion when I could borrow the car to drive to high school. I took my driving test in the car as well…a relatively unheard-of act, taking a driving test in a manual trans car. Thanks to Mom's tutelage I passed, handily.
My plan was, we'd go and get the FC1 (that's car-guy code for a new 4dr Civic with a 1.5L Turbo engine) and then have a mother-son dinner on the route home to celebrate; her in the new Civic and me in the #HTSpecTSX (which was brought along mostly for photos next to the new car). This was a good plan because it is effectively impossible to get a bad meal in Portland.
Upon arriving at the dealer, we saw stock #G7027147 and it sure did look sweet!
We knew the car, and the deal, was set. Test driving was really a formality at this point, but we figured since mom hadn't driven a stick in more than fifteen years that a cruise around the block seemed prudent.
Link to our test drive! Mama Heeltoe drives a stick for the first time in 15 years!
Wow! She had so much fun. She really became enamored with the Civic, and having signed all the paperwork we had all the confidence to get back toward home, caravan-style. Before rolling off, we had to get some shots with the HTSpecTSX
All is going great! The drive was going smooth. I think I might have a hard time getting the car away from Mom!
As can happen in busy freeway traffic, we got separated by a few cars through Portland as we transitioned from 84 West to 5 North where I was ahead a few cars but suddenly needed to brake due to slowing traffic. It wasn't a panic stop; I never really stopped at all before heading on the cruise again. But about a minute later I get the crystal-clear call from the Bluetooth interface on a brand new Civic—"I was hit!"
***WHA?????***
She proceeds to tell me about how she had to slow for traffic just as I had, and reportedly came to rest for just a couple seconds before BANG! She was clipped on the left-rear by another driver! Because of how the freeways and bridges loop around Portland, I was able to circle back and get to her some twenty or thirty minutes later—after slogging through the resultant backup—where she was still in the car, trying to be safe, trapped in a chamber of mortification.
Boy it was aggravating getting to her.
But when I finally got there…
It wasn't her fault and she came away 100% unscathed. It was just a car bang-up like what happens all the time. I'm thoroughly thankful she was secure and sound in Honda's well-engineered safety-cell. Much to my surprise all the doors and trunk still open and close (except the left rear where it appears that minor contact with the quarter panel is preventing the door from opening).
The rear tire is flat, probably due to the muffler being pushed well into it. The impact also caused the rear wheel to force forward into the rear of the side-skirt/wheelhouse. The car can move under it's own power but is undrivable because of the suspension damage and dragging muffler. Not to mention the completely decimated tail lamp.
What next? The tow truck driver insisted that the car be towed back to their yard, otherwise it would have gone to RBP Collision in Hillsboro for interim storage until insurance could be worked out. More to come in the next iteration where I will share the story of retrieval the very next day…New Year's Eve.
I am sure my story here isn't really all that unbelievable, and it isn't the one I intended to tell. This was supposed to be a blog to whoop up Heeltoe's purchase of a brand new Civic EX-T and how excited we were to get in and get our fingers dirty with it. Instead it is a story of Honda's 5-star crash ratings put to work.
Last edited: