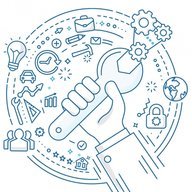 Customer Service oriented (most of the time) :-)
First Name

RJ
Joined

Feb 10, 2019
Messages
Reaction score

498
Location
Car(s)

Dihatsu Charade, BMW, Various Hondas, Focus ST, and VW GTI

Petro Canada

91 Octane No Ethanol
RON 97.2
MON 85.6

94 Octane with Ethanol
RON 101.5
MON 88
@marauderguy
Good Info again!
By the look of it, appears that even by U.S. standards of averaging the TWO values still equates to the correct octane.
The only difference between the TWO types of fuel is the addition of ETHANOL in the higher Octane.
Since the 91oct does not have ethanol, it will still lack some of the "anti-knock" characteristics of alcohol fuels.
None the less, the Civic's sensors will adjust timing accordingly - so, not a big issue.
Some food for thought:
OEM knock routines are very accurate (as they pick up just about everything under the sun), just slow to recover. OEM knock strategies often aggressively retard timing as soon as activity is detected from the knock sensor.
However, for performance applications, it can be beneficial to reduce the attack rate of knock retard as well as increase the recovery rate that increments timing back to normal. Even though spark advance tries to return to the desired value sooner, a repeat offense simply starts the routine over with another round of spark retardation. By not changing the actual threshold, this technique preserves engine protection while reducing the duration of knock strategy intrusion on the driving experience.
That is what the tuners have done with their tested tunes afforded with the purchase of the hardware.
Last edited: