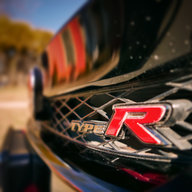 First Name

Marcus
Joined

May 21, 2018
Messages
Reaction score

1,772
Location
Car(s)

'18 Civic Type R (RR)

so does that mean that the car just drives a bit better but doesn't really gain more power.
It's hard to tell with my Butt Dyno.
As a stock car, the car tries to hit it's torque targets, but sometimes can't since it has to pull timing for whatever reason. Typically related to either the intake temps being too high (intercooler bottleneck for the FK8) or the exhaust gasses not being evacuated quickly enough (exhaust side bottleneck).
From my experience an intercooler smooths out the midrange power of the FK8 and increases it slightly but doesn't really improve peak power (using a PRL intercooler). The overall gain was minor; although I do feel a slight power increase, it also smoothed out the boost kick I normally felt with the FK8 as well which makes it faster, but less playful. It definitely changed the dynamic of the car for me.
I haven't tested a cat-back exhaust, but most manufacturers claim a small gain in the midrange and a slight gain at peak.