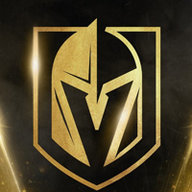 First Name

Josh
Joined

Nov 16, 2017
Messages
Reaction score

483
Location
Car(s)

2018 Civic Sport Hatchback CVT
Vehicle Showcase

TL;DR: OEM gloss black grill with eyebrow overlays. $75 OBO + shipping

@mt1293 currently has dibs

If you want it, I won't be able to ship until early-mid May. I will honor dibs being called and will make contact for payment once I'm able to ship it
Replaced my OEM grill on my '18 sport hatch with the honeycomb one from fkx racing. Held onto it just in case roomie needed to swap a chrome grille, but he bought a 2020 sport hatch to replace the 2018 ex coupe he wrecked.
That said, my OEM grill is up for sale. Included are the eyebrow overlays (has big ass strips of 3M tape on the back) FKX racing provided to match their grille. They match the OEM color and finish pretty damn well. Asking $100 obo picked up /plus shipping. Grill was on the car for just over 19k miles, eyebrow overlays still have the protective plastic wrap on them, the one just peeled back a little for color comparison. I'm not one to completely take away that satisfying feeling of peeling that shit off from someone giving me money for goods.
The grille itself, one eyebrow flipped over to show you the tape.
Shitty lighting, but you can see how well it matches. Finish might be
slightly
different, but only if you're looking for it. Hard. Color is pretty damn spot on.
Also have an OEM 2017-2019 sport hatch rear lip. A bit dirty, but otherwise in great condition. Has 1/4" red vinyl pinstripe on it. Should come off pretty easily if you don't want the pinstriping. It's figuratively buried in my garage (buncha stuff to get through in order to get to it), but I can take pics if someone wants. $75 OBO picked up in Vegas or +shipping if you want to go through that. It's large, so shipping will be a bitch.
Lip is gone. Local deal
Last edited: