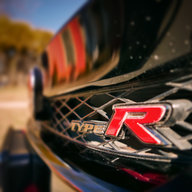 First Name

Marcus
Joined

May 21, 2018
Messages
Reaction score

1,143
Location
Car(s)

'18 Civic Type R (RR)

So I mean this as a serious question not stirring the pot

.

What advantage does the CTR have with the wing in everyday life that the other 99% of cars on the road without wings don't?

I'M not talking racing Im talking just DD. I just figure that everyday driving does little to nothing with a wing as there are what 2 cars in the US currently for sale with a oem wing? R and Subaru? If they help why wouldn't more cars have one?
I just computed those for you (roughly)... At around 70 MPH you get 21 lbs of downforce which is a little less than ⅓ of what you get at 124 MPH. Those are expressway speeds up where I am. I'd also add that the winglets on the side could theoretically create forces that keep the car "centered" and stable. Basically all the little added aero bits can add to a lot of stuff creating a less squirmy backend if you want to go fast. If you're just driving around on your commute home and you see a nice empty corner waiting to be carved in a rural road, you can take it at 70 and the aero should have an effect on the car (not only the wing).
If you just want to do a boring drive from A to B, then no, the wing will never play a role and you'll never notice the difference. But then again, you'll never use the 306 crank HP (probably actually higher than that), feel the difference the limited slip differential makes, feel the torque-steer-free suspension setup, or any of the other performance goodies the car offers. You probably won't even notice them either depending on how pedal happy you are as a driver.